The Translational Neural Repair and Regeneration (TNRR) Laboratory is a collaborative research group with over a decade of experience in the preclinical testing of novel neural therapeutics using our translational porcine models including 1) the first pigs in the world to be derived from induced pluripotent stem cells, 2) a pig ischemic stroke model, and 3) a controlled cortical impact traumatic brain injury model. Consequently, the TNRR Laboratory has been a leader in the field by contributing to the development of structural and functional porcine magnetic resonance imaging and predictive motor function, cognitive, and behavioral assessments.
Dr. Franklin West is a world leading expert in stem cell biology with a focus in stem cell reprogramming and therapies for neural injury and diseases including stroke and traumatic brain injury. He was named one of the nation's top scholars under 40 by Georgia Trends and Diverse: Issues in Higher Education magazines. Dr. West received his Bachelor of Science in Biology from Morehouse College and his Doctorate in Stem Cell Biology from the University of Georgia, where he now holds position as an Associate Professor. Dr. West was a Minority Access to Research Careers U-Star Research Fellow and a David and Lucille Packard Research Fellow at Morehouse College. Dr. West sits on the University of Georgia Research Foundation and steering committee of the Regenerative Bioscience Center. He also serves as a reviewer for granting agencies including the National Institutes of Health. He has published numerous book chapters and scientific articles in peer-reviewed journals.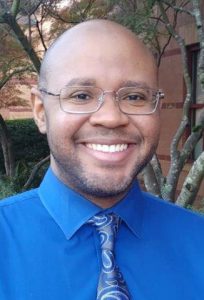 Dr. Erin Kaiser received her Bachelor of Science in Animal and Dairy Science and her Doctorate in Neuroscience from the University of Georgia. She has also recently been certified in grant writing. Dr. Kaiser is an expert in neural injury including stroke, traumatic brain injury, and vascular cognitive impairment. Dr. Kaiser utilizes magnetic resonance imaging (MRI) to evaluate tissue-level changes in response to novel, stem cell-based therapeutics including induced pluripotent stem cell-derived neural stem cells (iNSCs) and extracellular vesicles as well as nanoparticles. Dr. Kaiser has over six years of experience executing and managing preclinical studies and has published numerous peer-reviewed research articles and reviews in top journals in the field.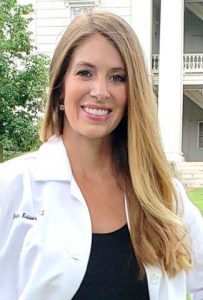 Dr. Holly Kinder received her Bachelor of Science in Animal Science and her Doctorate in Neuroscience investigating the regenerative and therapeutic capacities of iNSCs in our traumatic brain injury model. She has also assessed the ability of iNSCs to improve tissue recovery through neuroprotective, regenerative, and cell replacement mechanisms. These mechanisms in our translational pig model possess increased predictive potential and strongly support the notion that iNSCs may induce similar mechanisms in patients. Furthermore, Dr. Kinder has expertise in assessing neural injury and recovery using motor function and cognitive assessments in pigs. Dr. Kinder now develops and implements the TNRR Laboratory's detailed animal use protocols while complying with Institutional Animal Care and Use Committee regulations.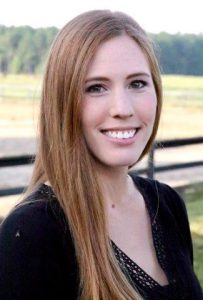 Dr. Simon Platt received his veterinary degree from the University of Edinburgh and is now a veterinary neurologist and neurosurgeon for the University of Georgia. Over the past 20 years his work has focused on central nervous system injury and diseases including traumatic brain injury, seizures, strokes, and other forms of neural trauma in a clinical and research capacity. Dr. Platt's work has concentrated on studying the molecular aspects of disease and injury and developing novel interventions here at the University of Georgia College of Veterinary Medicine. In 2014, Dr. Platt, in collaboration with the TNRR Laboratory, developed and characterized one of the first pig middle cerebral artery occlusion ischemic stroke models here in the United States.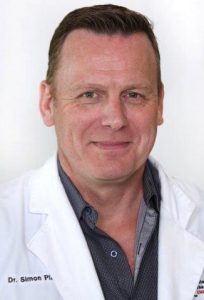 Dr. Elizabeth Howerth received her veterinary degree from Michigan State University, her Doctorate from the University of Georgia, and is a Diplomate of the American College of Veterinary Pathologists. Dr. Howerth is an expert in neuropathology and ultrastructure analysis with a focus on apoptotic cell signaling. She also has extensive experience in diagnostic immunohistochemistry through the identification of cellular and molecular pathogenic markers of disease. Dr. Howerth is a clinical pathologist that evaluates cellular and tissue level changes in response to injury and novel treatments. Analysis of neurons, astrocytes, and oligodendrocytes for example, allow us to evaluate how novel therapies promote neural tissue preservation and regeneration.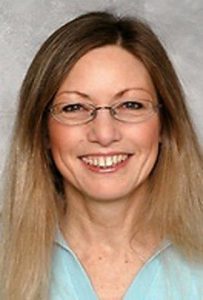 Dr. Qun Zhao received his Doctorate from Xidian University. At the University of Georgia Dr. Zhao is focused on innovating novel approaches to improve MRI mapping techniques. Dr. Zhao has developed machine learning methods for investigation of functional and structural connectivity in humans and animal models for biophysical and biomedical applications. Specifically, traditional sparse dictionary learning, convolutional neural networks, and restricted Boltzmann machine learning methods are being investigated for detecting neural functional connectivity. For the first time in 2019, the TNRR and Zhao Laboratories utilized these methods to analyze brain activity in our pig models and discovered that pig brains may be even better platforms than previously thought for the study of human neurological conditions.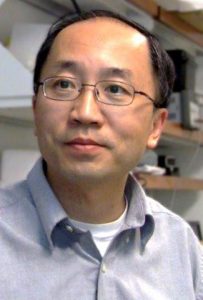 Dr. Kylee Jo Duberstein received both her Bachelors and Doctorate from the University of Florida. Dr. Duberstein is now an Associate Professor at the University of Georgia and is an expert in gait biomechanics, oxidative stress, physiology, and animal nutrition. As part of the TNRR team, Dr. Duberstein has developed novel approaches to capture and analyze biomechanical data using clinically relevant imaging and computational approaches in our porcine models. These analyses not only enable our team to assess correlations between tissue damage and functional deficits, but also allow our team to evaluate functional recovery in response to novel therapies.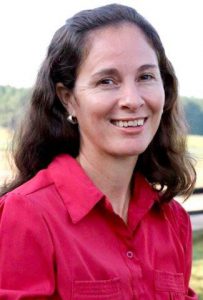 Savannah Cheek is a registered veterinary technician from Gwinnett Technical College and also has her Assistant Laboratory Animal Technician Certification. Mrs. Cheek has over a decade of veterinary and large animal experience including the TNRR's stroke and traumatic brain injury porcine models. Mrs. Cheek has significant expertise in pre- and post-operative critical care, surgical procedures, diagnostic tools and devices, and anesthesia monitoring for both surgical and MRI events. Mrs. Cheek also serves as the facility manager for the Large Animal Research Facility which is capable of housing swine, sheep, cattle, and poultry for both biomedical and agricultural-based studies.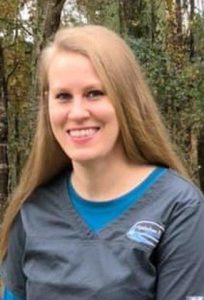 Sydney Sneed received her Bachelor of Science and Masters in Animal and Dairy Science from Berry College and the University of Georgia, respectively. Ms. Sneed has over a seven years of large animal experience including the TNRR's stroke and traumatic brain injury porcine models. She also serves as the assistant facility manager for the Large Animal Research Facility and her responsibilities often include surgical procedures, pre- and post-operative critical care, animal husbandry, and laboratory assays.