The University of Georgia's College of Veterinary Medicine Pathology Department provides biopsy and necropsy services to the Translational Neural Repair and Regeneration Laboratory. More specifically, our team utilizes the Clinical Pathology Laboratory and the Histology Laboratory.
The Clinical Pathology Laboratory offers a wide variety of clinical testing in the areas of hematology, clinical chemistry, endocrinology, urinalysis, coagulation, and cytology to diagnose the presence of disease based on the laboratory analysis of bodily fluids, tissue homogenates, or biopsies. For our research in particular, major organ systems between our control and treated animals are compared to evaluate any potential cellular changes in the microenvironment due to treatment.
Complete blood count (CBC) and chemistry evaluation are also commonly performed diagnostic tests. The TNRR Laboratory utilizes these analyses to assess the general health of the animals by enabling monitoring, screening, and diagnosis for a variety of diseases and conditions that may affect blood cells (e.g. anemia, infection). A blood chemistry panel is used to appraise general animal health as the panel helps in evaluating the status of major organs (e.g. liver, kidneys) as well as fluid, electrolyte, and blood glucose balance.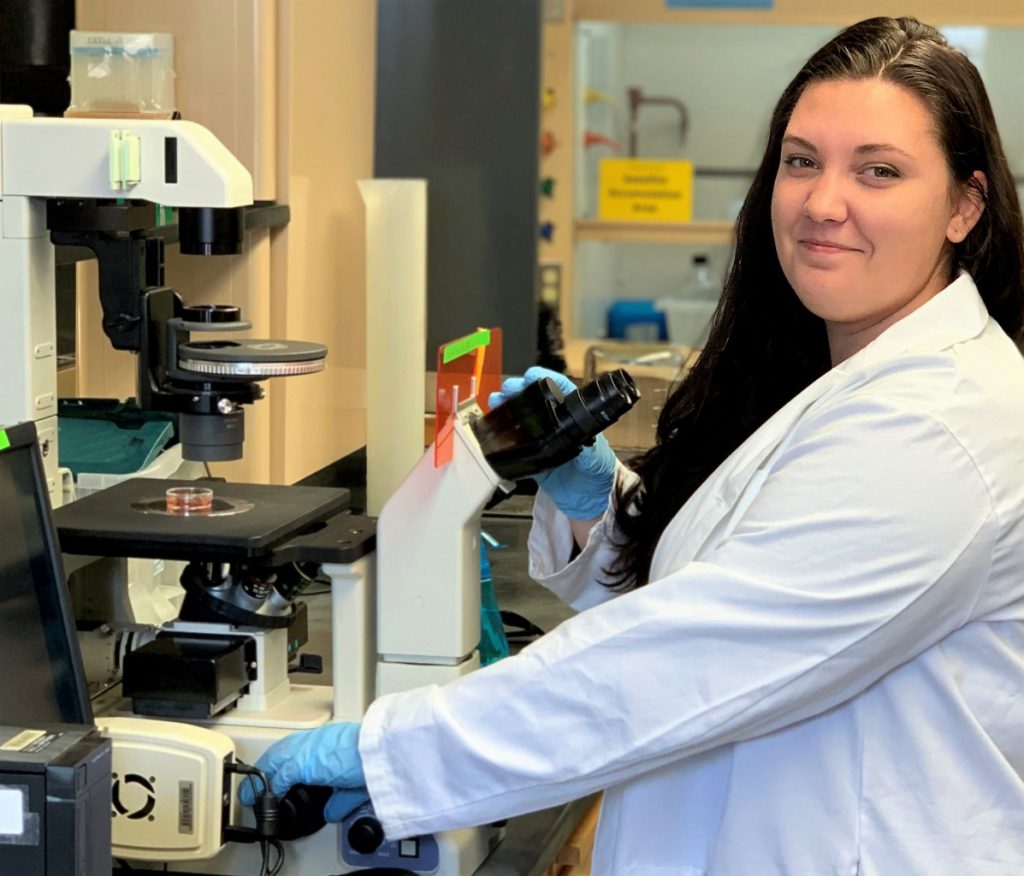 The Histology Laboratory offers a wide variety of services including routine histology, frozen sectioning, and immunohistochemistry. The TNRR Laboratory frequently collects brain samples to evaluate neuron marker NeuN to quantify neuronal loss, the astrocyte marker GFAP to quantify glial scarring, the oligodendrocyte marker Olig2 to quantify gliosis, the microglia/macrophage marker Iba1 to assess inflammatory cell response, and Luxol fast blue to assess changes in white matter. Our team also utilizes Prussian blue staining to detect iron in cells and tissues to identify magnetically labeled cells with iron oxide nanoparticles.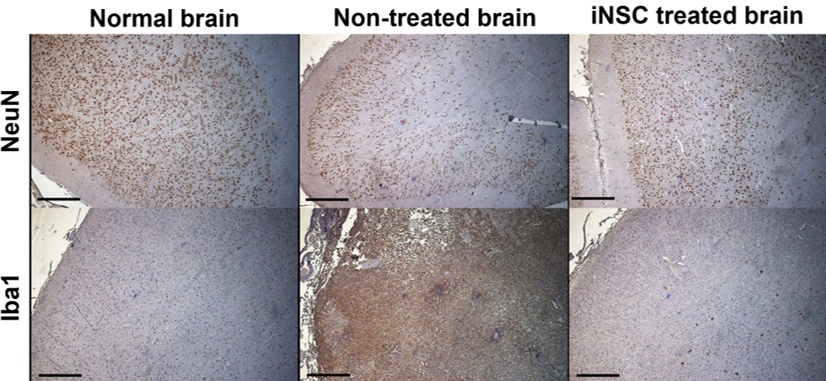 Researchers and industry partners interested in collaborating with the TNRR Laboratory can find additional information on the Pathology Department's services at https://vet.uga.edu/diagnostic-service-labs/pathology-labs/.