Before May 7th, Italy was all I could talk about. This was to be my first time out of the country, first time traveling for longer than a week, first time being immersed in a culture significantly different than my own. I was a mess of emotions: excitement, worry, fear, wonder, nervousness. But above all, I was ready to get on the plane in the direction of Rome, Italy.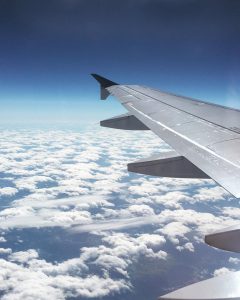 Prior to departure day, the fact that I was actually, finally, about to go spend nearly a month in the Tuscan hill town of Cortona hadn't really kicked in yet. I was still in shock that this opportunity had been given to me. I mean, come on, how amazing is it that students can go learn all about growing grapes, making wine, and tasting wine, all while throwing yourself fully into a culture as rich as Italy's. Nonetheless, I spent hours looking at pictures of the town, maps of Italy, guidebooks, blog posts on travel blogs, and Pinterest searches along the lines of "best gelato in Rome," "espresso 101 in Italy," and "how to pack for Tuscany." I read that water was not free at restaurants, espresso shots are finished at the counter in cafes, lattes are only for the morning, you do not pick up the produce in groceries or fruit stands (this is considered very unsanitary– the cashier will help you). I learned that churches are very serious about dress codes; I looked up what fruits and vegetables were going to be in season in May; I even found packing lists already made, specific to Italy.
Meanwhile, my mother, who loves traveling and is very particular about how to go about it, was gathering similar information that she would frequently relay to me. For Easter, I was gifted two guidebooks, outlet adapters, and a necklace pendant of Saint Christopher, the patron saint of travelers (and, ironically, gardeners). Mom even insisted that she help me pack, to ensure that I wouldn't forget anything while also making sure I was packing proper clothes for Italy (type A personality, much?).
Despite all this preparation and excitement, when the day before my flight arrived and my mom drove to Athens to help me pack my bags for the trip, things did not go smoothly. For one, I had two baskets of dirty laundry, which included most of the clothes I wanted to pack. Then, I took ages to make decisions for what to pack. I had simply not thought through the logistics of the whole thing, and on top of that, I was extremely nervous to be finally making the journey halfway across the world without knowing a single person going.
In the end, we did a terrible job packing. I had decided that, for the sake of ease, I was only going to take carry-on luggage: a small suitcase, a bookbag, and a purse. When I got to Italy, the first week was cold, and the following two weeks were hot and sunny. I had not really packed for either of those, so I was left feeling less than comfortable for a good portion of the trip.
Advice for future Italy travelers: do a lot of research on what clothing to pack, and make sure you do not forget shorts. But even if you pack all the wrong clothes, you will still have an experience of a lifetime.