I've been here for about three weeks now and I'm having an incredible time. I'm overwhelmed by the beauty of the city and feel so lucky to be on exchange in a place as fascinating as Zürich. The student house that I've been placed in is one of my favorite aspects of the exchange – everyone has been so warm, welcoming and ready to show me all the fun activities Zurich has to offer! Classes began this past week and they're entirely different from anything I've ever experienced in the United States. We attend class once a week, for two hours, and it's always lecture style and there is very little out of class work, the only grade being the final exam. It'll take some getting used to but the professors are engaging, experienced and very well respected in their field so I know I'm going to be challenged and learn a great deal.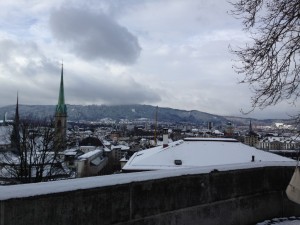 I've done a bit of traveling with some of my housemates. Last weekend we visited Konstanz, a German city that is very close to the border of Switzerland. It's an extremely popular summer destination, from what I've been told so I intend to return there when the weather is warmer. We spend the day shopping (groceries are much cheaper in Germany), walking around the city, and even saw some people dressed up for Fastnacht, a festival which welcomes Spring and celebrates the end of Winter.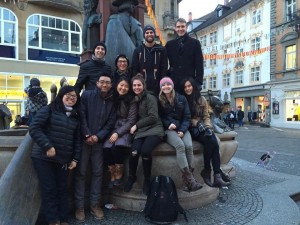 Yesterday I went to Engelberg, a city in Switzerland that took a 2 hour train ride to reach. We had a train change in Lucerne and it was beautiful there and I wish we could have stayed longer! We arrived in Engelberg mid-morning and took a cable car up a very steep mountain called Mt. Titlis. At the top we engaged in some "winterwandern" which is German for snow hiking. It was really beautiful and the weather was extremely pleasant, around 10 degrees celcius and very sunny. I'd never seen so much snow in my life! The Swiss Alps were truly breathtaking. We even got to go inside an igloo, but unfortunately the restaurant wasn't functioning because it was actually too warm.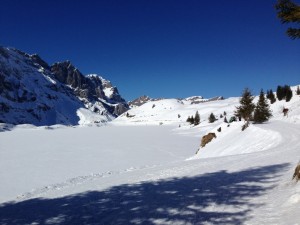 Tomorrow night I will be going to Basel for the opening of the city's Fastnacht celebration. It is said to be one of the best festivals in the country and there will be parades, music, and all-day celebration! I'm looking forward to it. My friend Jackson, an Australian, and I are planning to dress up as mummies. We will actually leave around midnight on Sunday in order to reach Basel in time for the 4am start of the festival!