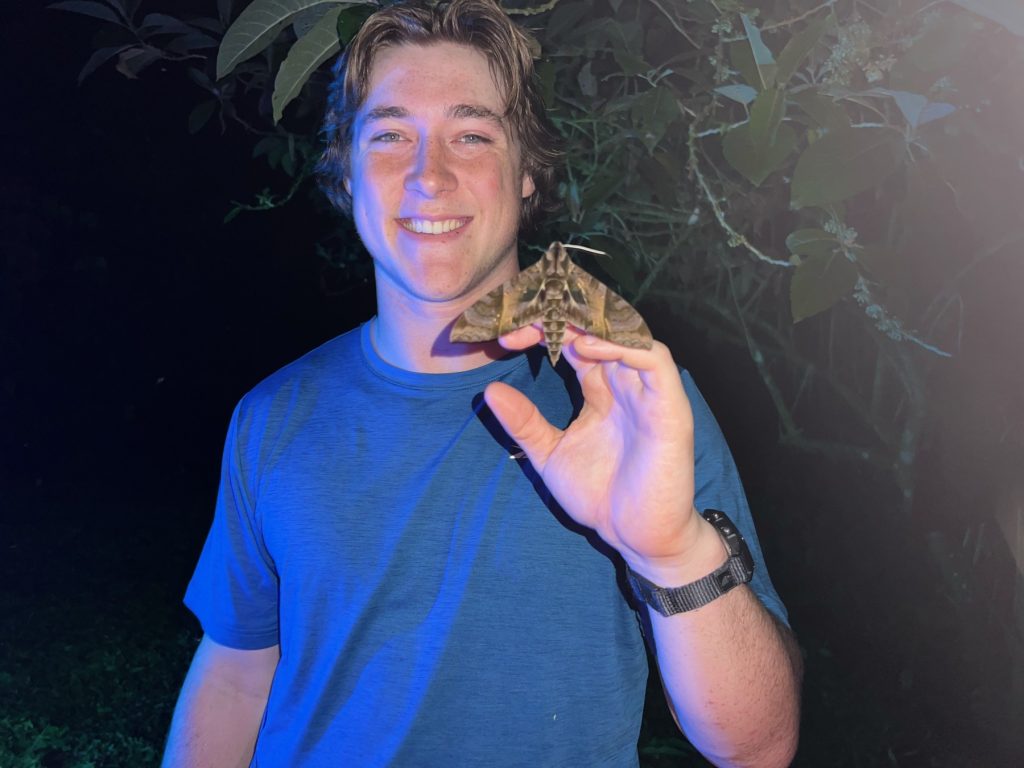 Jake Wasdin (Entomology)
Jake is assisting with the whitefly project.
Undergrad Alumni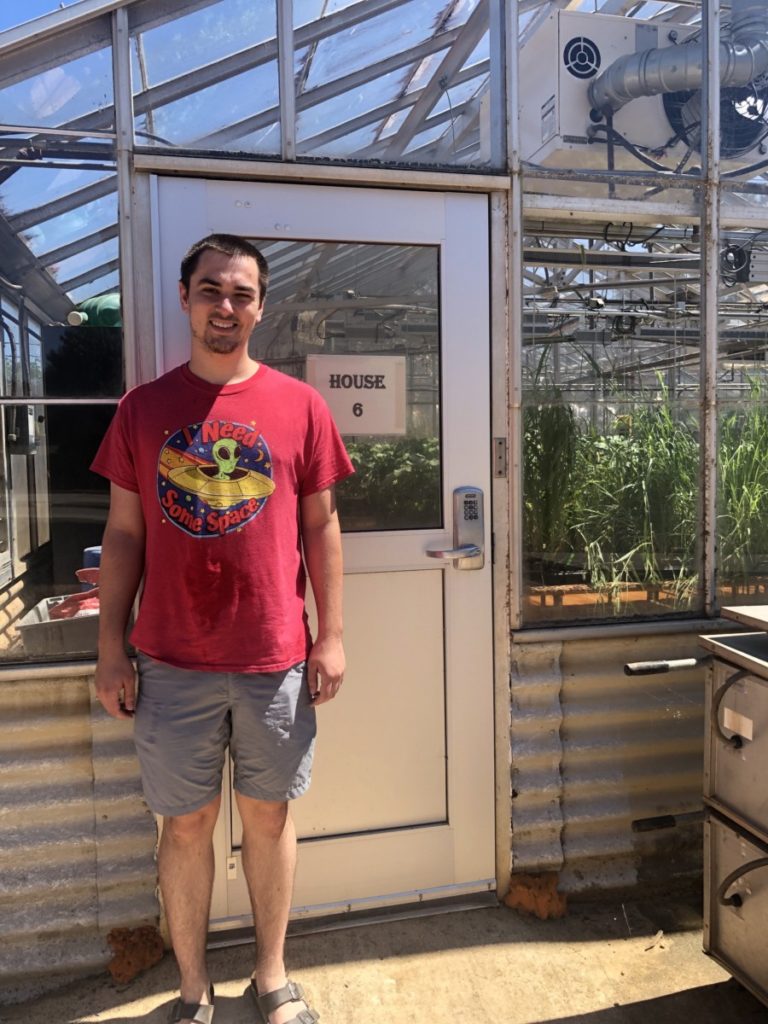 Ethan Salter (Biology)
Ethan helped Priscilla with her research on pollinator diversity on blueberry farms and completed an undergraduate research project of his own on the subject. He also assisted with the whitefly project.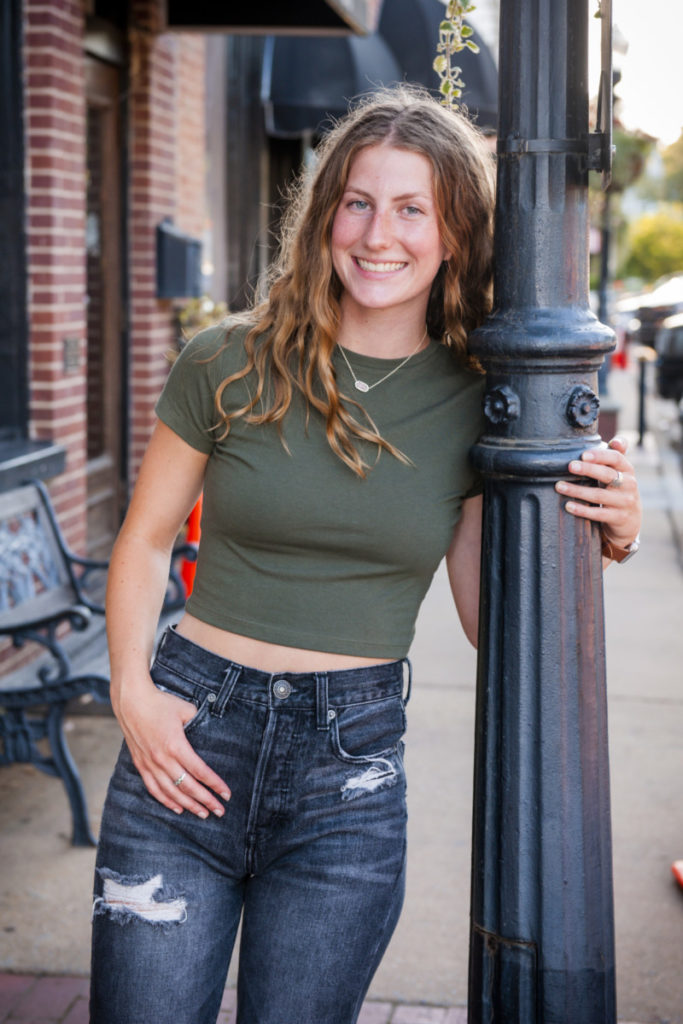 Madison Caren (Ecology)
Madison assisted Carly in her research on the UGA Horticulture Farm by maintaining her zucchini plot and collecting data for the project. Madison was interested in promoting sustainable agriculture and exploring relationships between soil nutrients and production.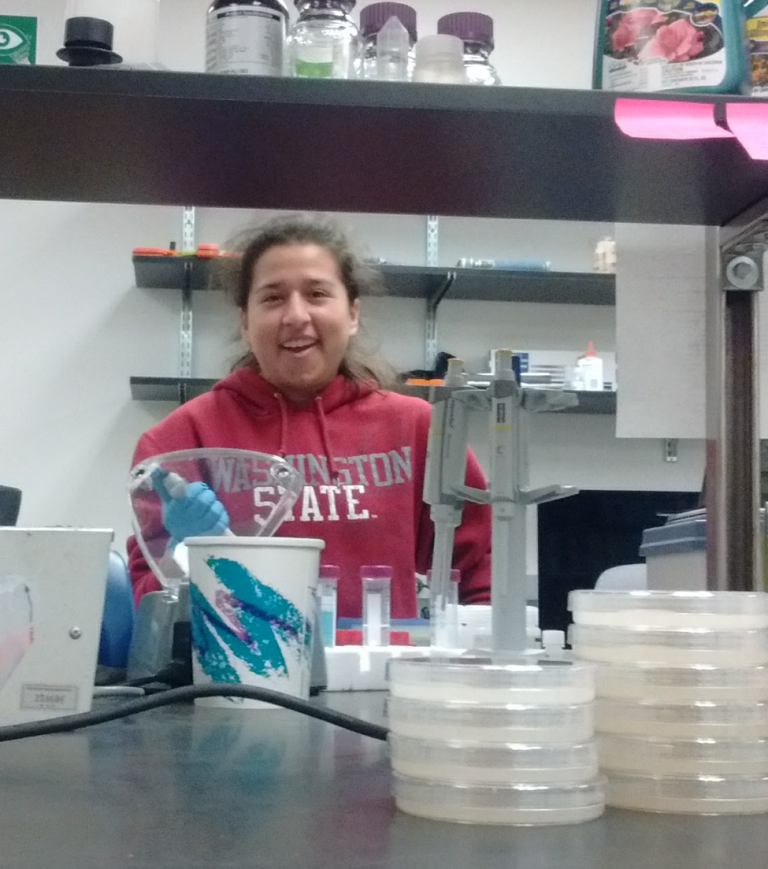 Carolina Ruiz (Biology)
Carolina helped with our genomics work.
–
–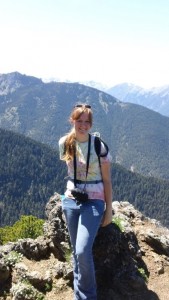 Sabrina Judson (Mathematics)
Sabrina was interested in insect ecology and contributed to our project looking at natural pest control on west-coast organic farms.
Elizabeth Magill (Zoology)
Elizabeth investigated the chemical ecology of host location by parasitoid wasps.
–
–
Jacob Gable (Wildlife)
Jake worked on several different predator-pathogen biodiversity projects, and published his undergraduate research in the journal Ecology. He now is pursuing his PhD at Harvard.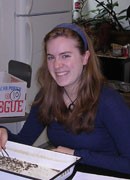 Abbie Estep (Zoology)
Abbie helped us sort insect community samples.
–
–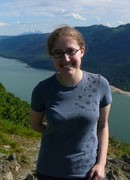 Margaret Schoenfeld (Biology)
Margaret examined the relationship between insect-pathogen richness, evenness and abundance and host mortality, working with (then) postdoc Dave Crowder.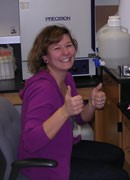 Kerri Wheeler (Environmental Science)
Kerri examined the relationship between insect-pathogen biodiversity and host mortality.
–