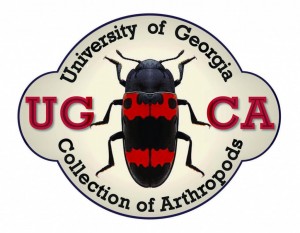 The University of Georgia Collection of Arthropods (UGCA) serves as the official state repository of insects and other non-marine arthropods. The Collection is part of the UGA Department of Entomology and the Georgia Museum of Natural History.
Georgia is one of the largest states in the eastern U.S. with 58,910 square miles spanning five major physiographic provinces (Appalachian Plateau, Ridge and Valley, Blue Ridge, Piedmont and Coastal Plain) and two climatological zones (subtropical and temperate). These large-scale biological and physical patterns support a tremendous amount of arthropod diversity. The Coastal Plain, which covers about 60% of the state, is part of the World's 36th Biodiversity Hotspot.
Smaller areas with unusual characteristics also contribute to the biological richness of the state. For example, large granite outcroppings such as Stone Mountain (3,200 acres) provide special conditions that support endemic species. The Okefenokee Swamp offers 600 square miles of wetlands, scrub, prairie, and forests of moss-draped cypress, black gum and holly trees. The barrier islands of coastal Georgia include some of the most pristine habitats of their kind, with over two-thirds of the islands designated as parks, refuges or nature preserves. Mountains in the north (e.g., Brasstown Bald, elev. 4,784') provide isolated "islands" of boreal forests that likely harbor endemic arthropods. By encompassing the southern limit of two provinces (Blue Ridge and Piedmont), Georgia represents a significant region for biogeographical studies of North America.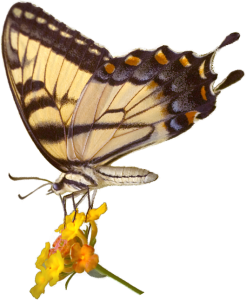 Mission
To develop, preserve and exhibit collections representing the diversity of insects and other arthropods in Georgia, document the arthropod fauna while monitoring for newly introduced taxa, facilitate research on arthropods, and foster a better understanding of them through education.
History
The UGCA was started in 1936 and today serves as the official state collection of insects and other non-marine arthropods for Georgia. (more info)
Staff
The University of Georgia Collection of Arthropods staff includes a curator, a collections manager/associate curator, and emeritus curator. (more info)
---
Website developed by Joe McHugh. Jena Johnson designed the UGCA logo and provided many insect photographs. All rights are retained for the photos and art on this website.