Throughout my semester exchange in Pamplona, I have learned a lot about the Spanish way of life and I've discovered the many ways that it differs from living in the US. I believe this type of program is the best way to explore new cultures because you get the opportunity to fully immerse yourself in a foreign environment and experience both the triumphs and challenges of adapting to a new lifestyle. One of the biggest things that I noticed is that the social life in Spain is highly valued and even in a small town like Pamplona, you will always find people of all ages outside of their homes, spending quality time with friends and family. I was amazed by the way that the entire city got together and crowded the streets to celebrate events like Carnaval and soccer matches with food, music, and dancing. The academic system in Spain is also very different from what I've experienced at UGA, and it took me some time to adapt to longer class periods, learning in Spanish, different ways of evaluating, etc. I also had to get used to to walking a ton and using public transportion rather than driving everywhere. These are just a few of the many things that I found shocking at first but was able to become much more comfortable with over time. I was also very lucky because there were student organizations in Pamplona that planned many trips to other parts of Spain for international students, and I got to explore how the culture changes within different regions of the country where they speak other languages, eat different foods, and celebrate various festivals. Now that my semester has ended, I have had the amazing opportunity to travel outside of Spain and learn about many other cultures in Europe. This experience has taught me so much about the world and the importance of stepping outside of your comfort zone, traveling to unknown places, meeting new people, and learning new things.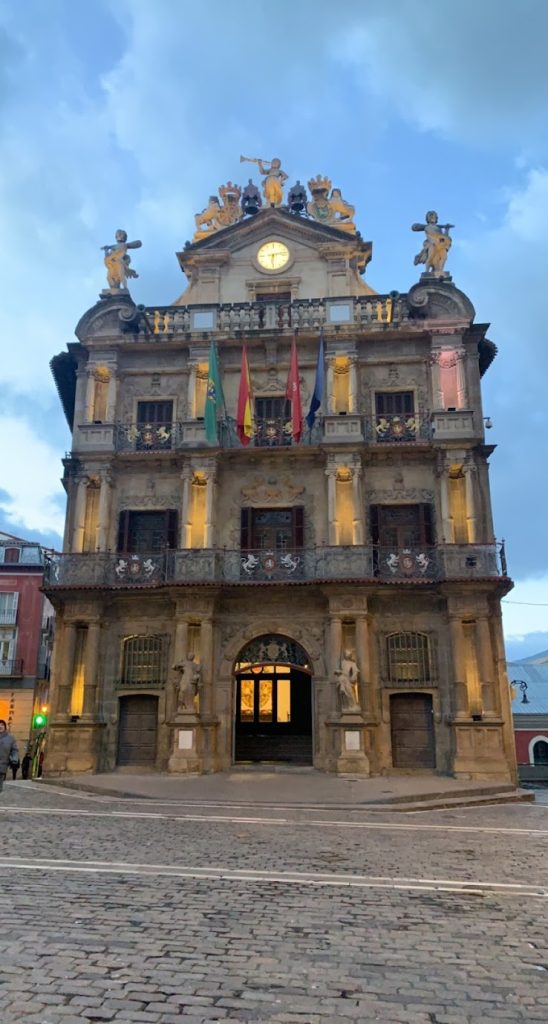 The city hall in the old town of Pamplona.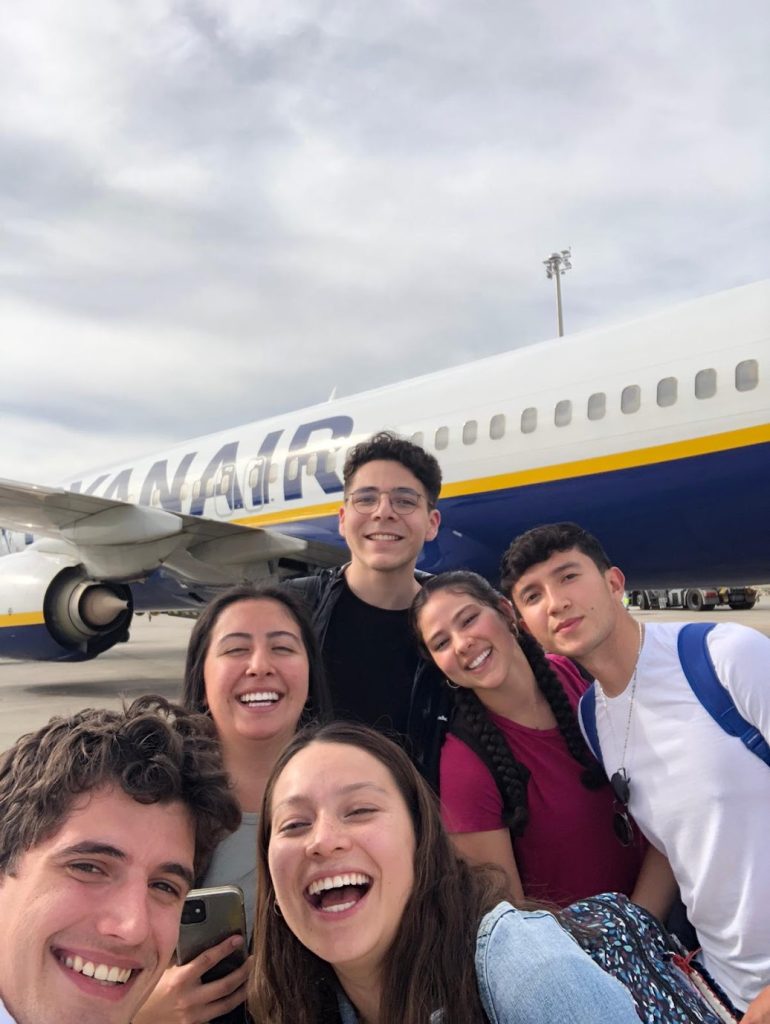 My friends and I travelling together around Spain!