The first week of our journey to Scotland and the United Kingdom primarily focused on the required teaching component of the trip. After arriving in and touring London for about a day, we headed north to a small town in Scotland called Dumfries. We were to stay here for about a week and teach at a local primary school in town. Before departing, as part of our pre-travel preparations, we were broken into small groups and asked to focus on agriculture. My group developed a lesson centered around eggs' anatomical and nutritional wonders. In total, we taught three lessons, and in between teaching, we helped build a greenhouse for the school. A few professors at the local university, The University of Glasgow at Dumfries, even took us hiking during a couple of the afternoons!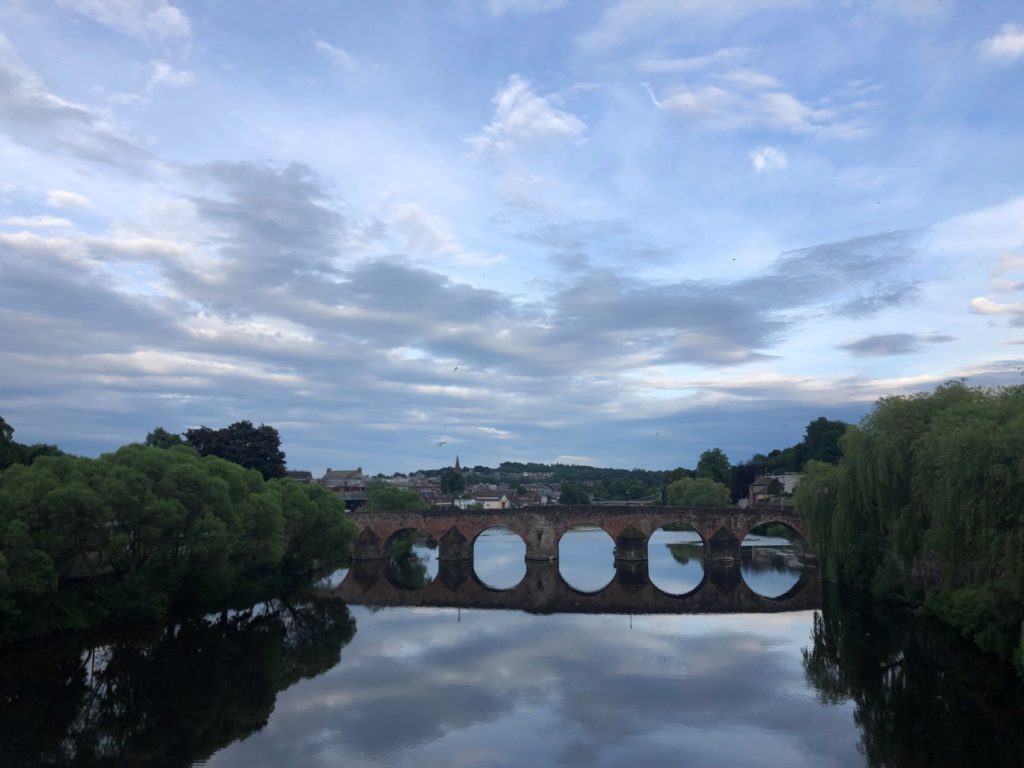 After our stay in Dumfries, we left for Glasgow. I was shocked to find Glasgow is an actual city with skyscrapers and all! I swear I could have been in St. Paul, Minnesota or Pittsburgh, Pennsylvania; minus some of the architecture, you could hardly tell the difference between being abroad and being back in the states!
In Glasgow, I had the opportunity to walk around the university's main campus and take a few beautiful photos. Later, the group went to dinner at what is supposedly the world's largest Thai restaurant. All was delicious until I woke up early the next morning with my first ever bout of food poisoning – my dismay was through the roof! We were supposed to travel to the Isle of Skye later in the morning, which was a part of the trip I was very much looking forward to, but I was so unwell I, unfortunately, had to miss the next two days of the trip. Though I was certainly disappointed, my body was in no shape to travel. I am an avid runner and had managed to squeeze in several miles while staying in Dumfries. This activity, combined with the hiking and carrying the massive pack, meant I was a little worse-for-wear on that fateful food poisoning morning. By the time I recovered, I felt very grateful for the couple of days to let my body rest and relax. At this point, I was able to join back up with the group and continue with the trip!