Less than a week until my departure to Uruguay. It hasn't really hit me that I am headed to Uruguay for spring break. Spring break was a distant thought for a long time until now that it's pretty much here. If you would have asked me a year ago where I would be headed for spring break this year, I would have never thought I would be headed to Uruguay.
Over this past summer, I attended the University of Georgia's Vet CAMP, and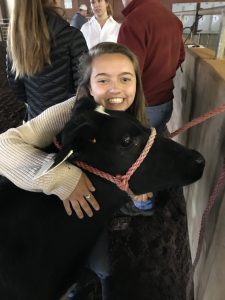 I felt God pushing me to spontaneously change my major to Animal Science. Beginning in August, I was officially a freshman and an AGDawg except I knew nothing about agriculture. I mean who knew there could be so many different breeds of cattle? I have loved my animal science class that has focused on the domestication of animals impact in the world and the practices that go into food production. Over this first year, I have had so many incredible experiences in my animal science classes from dissecting a pig's digestive system to playing with newborn puppies when learning about genetics, to notching pig ears, and haltering heifers. I grew up a dog-lover and animal enthusiast -I consider myself a professional animal petter; yet, my classes thus far have only deepened my passion for animals.
I heard about this program at the study abroad fair back in September, and I just kept bringing it up to my parents. I am not sure why but there is something about the word sustainability has always sparked an interest in me. I am very excited to be headed to Uruguay to learn about sustainable agriculture. I think people sometimes forget about the overall impact agriculture plays in communities not only at home but also abroad. If you really take a secon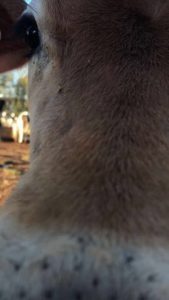 d to think about it, it's incredible how much agriculture impacts the world. I really would love to use this experience and my overall education for UGA in order to build more sustainable communities around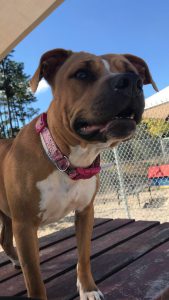 the world.
Over the past months, I have been frequently reading about other people's trips on the blog in order to prepare myself. I am super excited and a little nervous, but I know it's going to be an amazing experience.
Here's a few pictures of my experiences in CAES thus far!
-Margie