It's kinda funny that sometimes you have to travel across the world in order to really find yourself and meet great people who actually live so close to you. One of the best things about the trip was definitely the chance to create friendships with people that I probably would not have know otherwise. I knew no one going into the trip, but I really grew close to a few other girls who were also Animal Science majors. We definitely shared a lot of great memorizes and inside jokes from jumping off a dock into the Atlantic on the last day to eating too many pappa fritas  to finding a huge sea lion on the beach at night and becoming professional horse riders. Not only did these friendships provide me with laughter, but also they gave me so much insight about college and just life in general.
One of the older girls who was an Animal Science major who had a background in raising beef cattle and had taken a lot of classes related to meat science and animal science was always so willing to share her knowledge. If I had a question, she was there to explain it at a level that I could
understand. Plus, I was given advice on just life in general. I just thought it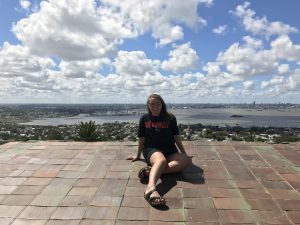 was great to have people older than me who were so willing to share their advice and their past experiences about their classes, friends, and life.
One of the highlights of the trip was riding horses through a pasture as the sunset at the El Paraiso. At first, I was definitely hesitant to ride – I mean I have ridden a horse a few times on trails here and there, but I am definitely far from professional equestrian rider.
It was suggested to not ride unless you really know how to; though, my friends and I decide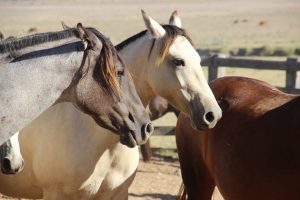 d we could not pass up this once in a lifetime experience. Before mounting the horse, a guy on the trip gave me and a few girls a quick lesson on riding horses: get on the horse and do not fall off. I know so helpful!
Once I got on the horse and we rode off into the pasture, I just was so amazed.  The sun was setting, and it was so breathtaking. I just experienced so much of God's beauty from the calm pasture to the sun setting in the distance to the majestic horses we rode. It just reminded me how we should just take life in moment by moment or at least day by day. It's so easy to be overwhelmed by our fears and worry about what our future holds. Instead, we need to just remember to find God's glory and find joy in these simple yet wonderful moments.