Being surrounded by thousands of people, I still fe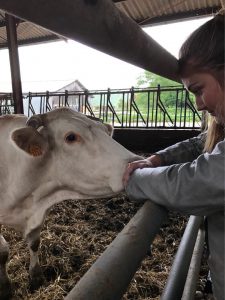 lt alone sometimes. I had no idea what anyone was saying. Language barrier was very difficult to deal with, but I seemed to manage. We took a French language class every other day and it seemed to help a lot with casual conversation and directions.
I absolutely loved the courses we took during the Maymester. My favorites would have to be poultry, beef cattle/Dairy and the food science. Although their practices are very similar to the US, it was interesting how much smaller and localized the farms were. As in France, GMOs are illegal. It is more expensive a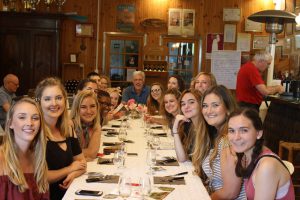 nd difficult to feed the livestock. I love wine and it was so much fun to visit the vineyards and learn how wine is made in the classroom.