While living in Sydney was a new experience in itself, I definitely took advantage of being in a brand new continent on the other side of the world and travelled as much as I could.  My first big trip was to Queensland to travel around and, obviously, dive the Great Barrier Reef.  My friend and I headed out to the Gold Coast for a couple of days then jumped on another plane to Cairns, which is where a part of my heart was left.  I am OBSESSED with everything about Queensland and honestly if I could do this whole semester over again, I would have tried to find a uni up there.  Since heading up north is closer to the equator, I was living easy, working on my suntan, and making the most incredible memories.  My friend and I found the travel tour, which I recommend, where we spent an entire day chasing waterfalls, another day out on the GBR, went on a crocodile boat cruise, spent the night in the tropical rainforest of Cape Tribulation, and had an aboriginal guide take us through the rainforest explaining every plant and animal that we came in contact with.  This was literally a trip of a lifetime and I CANNOT wait to go back to Queensland and explore some more.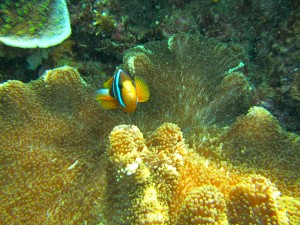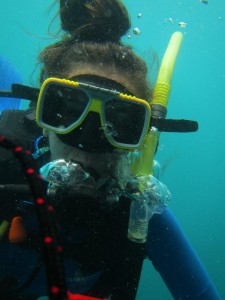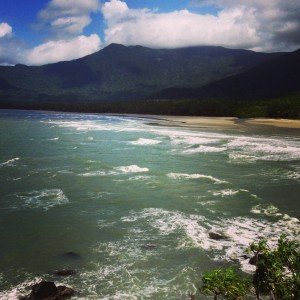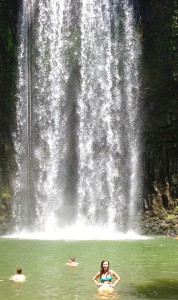 Another trip I went on was going south to the well-known city of Melbourne.  I had a few friends I knew that lived in Melbourne before heading over to Australia so I spent the entire week reuniting with all of them.  We toured downtown Melb, road tripped through the Great Ocean Road, went to Phillip's Island to see penguins make their journey onto land at sundown, ate (too much) delicious food, watched a footy match, and really just spent a lot of time catching up.  This is something else I really recommend: If you know anyone that lives in the country where you are going to study, get in contact with him or her.  Even if they are too far away they probably have some family or friends close by you that would love to meet you and be your pseudo-family while you are living there.  I know the families that I visited down in Melbourne would help me in anyway possible if I needed something while I was 16 time zones away from my real family and that was very comforting.  And a home-cooked meal isn't too shabby either 🙂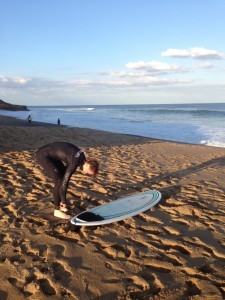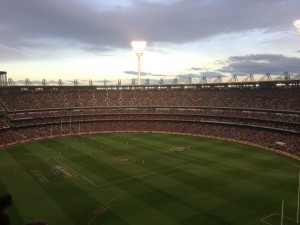 My last big trip was casually backpacking around Bali for 8 days.  Bali by far was one of the most beautiful places that I have ever been to and since I was only there for about a week I tried to cram as much of it in as possible.  The first day we were there we took a speedboat and travelled 2 hours (yeah…the "speed" part of the name is misleading) off the coast of Bali to the Gili Islands.  As soon as we got there we found a villa for $5AUD/night, threw our stuff down, rented snorkels, and spent the rest of the day floating around the island.  We saw hundreds of exotic fish and five sea turtles munching on their coral lunch.  The next day we spent the morning tanning on the beach and then speeded off (but not really) back to Bali where we headed off to Kintamani for the night.  We 'slept in' until 3:45am and spent the next 6 hours hiking up and down the active volcano called Mt. Batur to see the sunrise.  Our tour guides cooked us eggs and bananas (bananas and fried rice were my two main food groups for the week) by using the steam from the volcano. Casual.  After that we headed off to Ubud, which has become famous from the movie Eat, Pray, Love, where we visited temples and rice fields, got attacked in the monkey forests, shopped in markets, watched night performances, drank Bintang, and my favorite, went to an elephant park.  Thanks to Ubud I have completely fallen in love with elephants and now want to take a year off between undergrad and veterinary school and live in Africa working the pachyderms.  My parents are just thrilled.  In my head, anything not related to these creatures is irrelephant.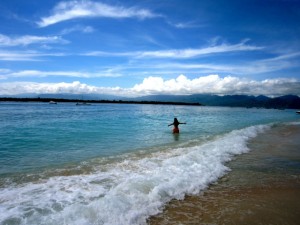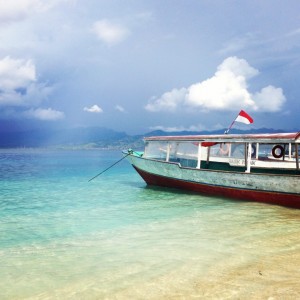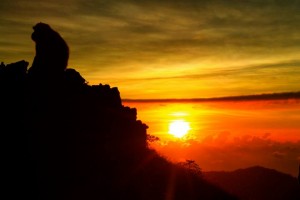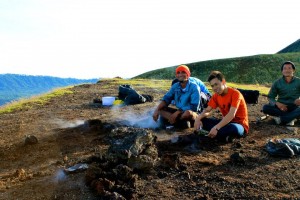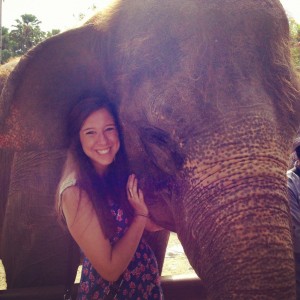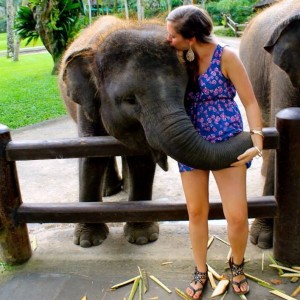 So that's about it as far as my big travels go! The advice I would give someone else is to travel as much as you can. Every weekend/week that you have time to go somewhere and see part of the new area you are living in, do it.  It's okay to come back broke and hunting for a job for the rest of summer.  The stories and life experiences that you will get while you are traveling around the world COMPLETELY justify working extra shifts when you return back to America.  Money spent traveling the world is money well spent.  If anyone is planning on going on exchange and wants to ask me any questions I am more than happy to grab a coffee and answer any other questions that I can! If you have taken the time to read this entirely too long blog, my email is molly52@uga.edu, just shoot me an email and we can work out a date!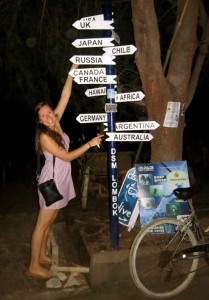 Peace, love, and elephants,
Molly P