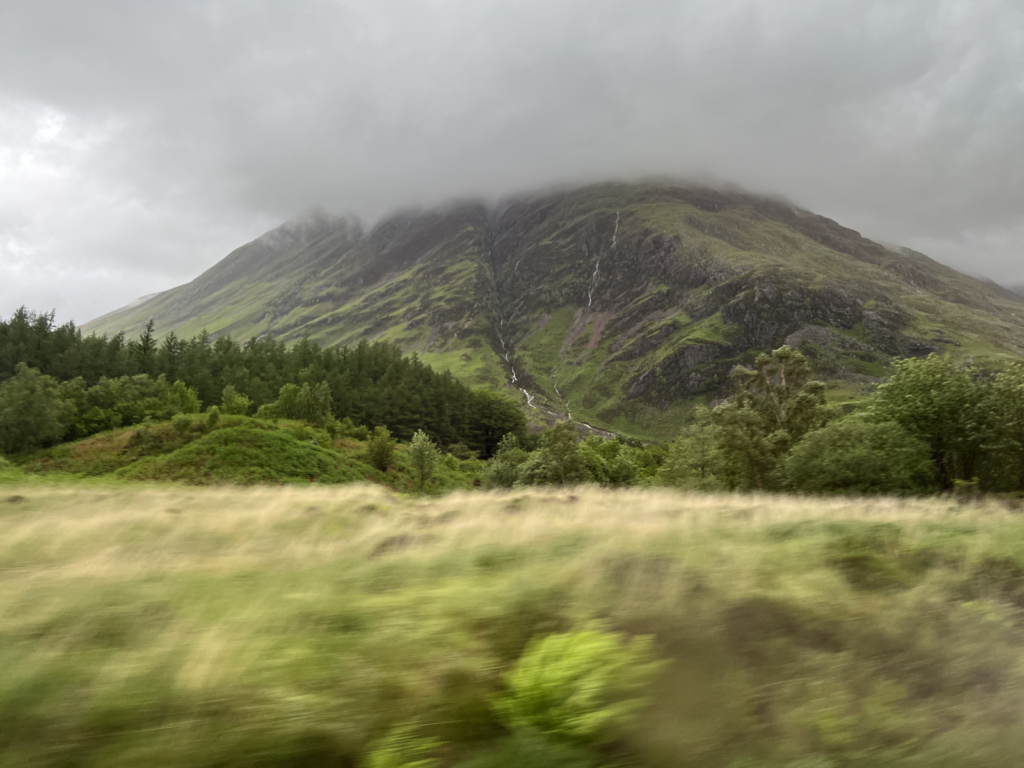 One of the reasons I applied for a coveted spot on the Youth Engagement in Agriculture study abroad trip to Scotland was the itinerary, knowing that we had two weeks to explore the United Kingdom. This itinerary included a few days traversing some of the most famous picturesque landscapes in the world – the Isle of Skye in the Scottish Highlands.
This culture-rich area of the country is filled with ancient history, agriculture, traditions, and language. Inhabited by a very few, but proud, people, it is one of the only places within the country that still actively teaches the Scottish Gaelic language to future generations, including Gaelic-only schools.
We left Glasgow, Scotland's largest city and home to one of the four ancient original universities of the world (University of Glasgow) to head into the highlands via a small tour bus. Departing the largest city in the country to head north quickly paid off, as we were shortly greeted with crisp air, drizzling rain, and gorgeous Loch Lomond as we made our way up towards Glencoe and higher into the highlands towards Skye. Typically, no one exactly enjoys being stuck on a small tour bus for hours, right? That's not the case on this trip. When the scenery is so breathtaking that you wish you had more eyes to take it all in, it feels like forever will never be enough time for you to stare at the towering mountains, the centuries old stone walls gridding the vertical inclines, waterfalls, and heather dotting the lush landscape. As if that wasn't enough, the mist and rain add to the mystery and magic of this land – never a hindrance, only highlighting. Standing on jagged cliffs overlooking the sea with a wicked wind that could blow you over, it feels like you have an oxygen mask on the air is so clean.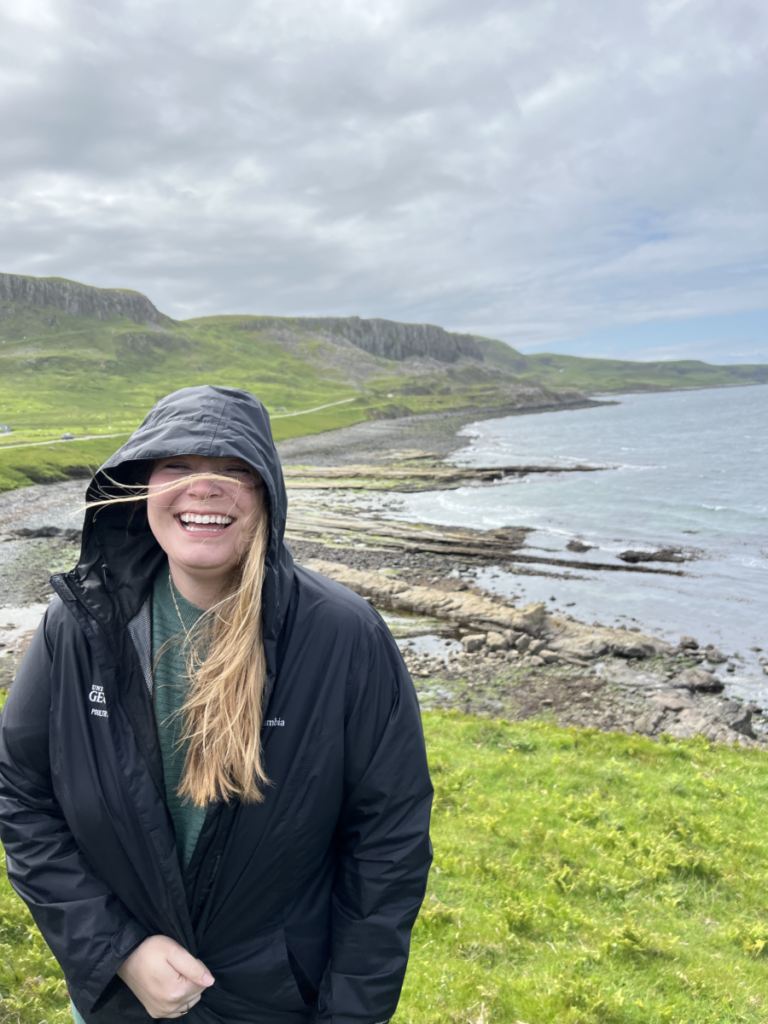 One thing is certain after this adventure, and that is I will always have my eye on the Isle of Skye and the beloved highlands of Scotland. Slàinte mhath!