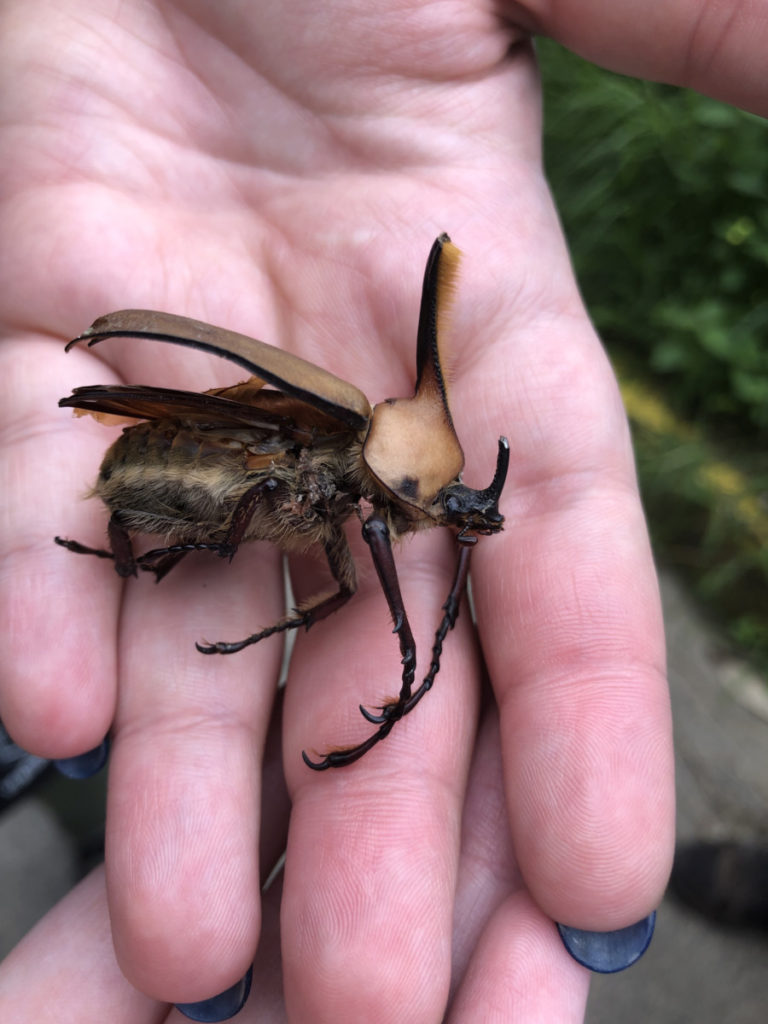 The first half of our program occurs in the Cloud Forests of Ecuador, mainly at Maquipucuna Reserve and Ecolodge just north of Quito. This portion of the course was honestly my favorite. As an entomology student, I was truly excited to explore all of the insect diversity present here. But beyond that, I enjoyed spending almost everyday out in the "Pachamama," a common Ecuadorian phrase that represented Mother Earth. Here, the group was able to explore the interactions between insects and their environments, the daily habits of various birds, and some of the mammal populations present in the Cloud Forest while on forest trail hikes, early morning bird-watching tours, and while eating meals (as many of these animals actually came quite close to our lodge every day)!
While not working in the hiking trails or black lighting for nocturnal insects, the staff at Maquipucuna gave us multiple cultural exploration lessons. Between Spanish speaking mini sessions to salsa dance nights, I was so excited to interact with the Ecuadorian culture. With each of our traditional meals, we sat and listened to the stories that told us how each meal came to be – from the importance of the yucca root to coffee berries and even chocolate (which was truly a favorite among the UGA crowd). We even went to museums and agricultural centers that practiced farm-to-table production practices throughout our stay. I was excited to bring back new marmalades from Yunguilla and coffee from the Maquipucuna Reserve's coffee farms.
Before coming to Ecuador, I had no idea just how much I would appreciate the intricacies found in exploring cultures and communities different from my own. I gained valuable insight on just how impactful the world can be in a short amount of time, especially through first hand experiences in the forest and surrounding small cities. I will always cherish the time spent on mainland Ecuador in Quito, and I encourage others interested in diving into new cultures to do the same!