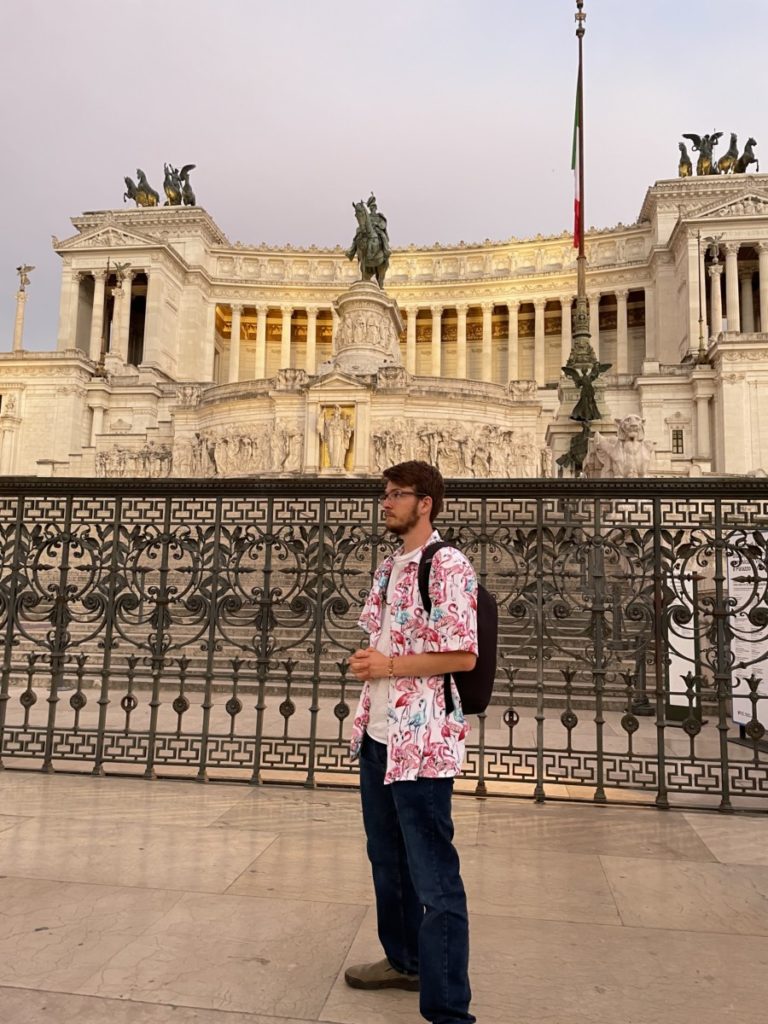 On my study abroad trip to Cortona, we stayed in Rome for a night. It was a challenge to get around considering we had no car. However, we managed to figure out the bus system and get from place to place. We only had one day, but we managed to see all the major sights. In this picture I'm in front of the capitol building which is incredibly ornate. My favorite thing about Rome is that the whole city feels like going back in time. Even the buildings that are not incredibly old have an ancient feel to them. Something else I enjoyed about Rome are the street musicians. There were people with accordions all over the city and it gave the place a certain charm.
The viticulture and enology course was very in-depth with its content, and gave an ample amount of useful information for those going into the ag industry. I myself have been looking into viticulture as a potential career, and this has made me more interested in that career path. We learned about wine all the way from the vineyard to the bottle. We also learned how to taste wine and how to note the aromas and complex flavors. We tasted wine from all over Italy and learned which types we liked best. We also learned about flavor pairings and the science behind taste. The educational experience was overall fun and made a lasting impact on the way I eat and drink. The tests were fair and the outside class work was minimal. We had enough time to explore Cortona at our own leisure outside the classroom.
The experiences I had over the three weeks were unforgettable and I would highly recommend the experience if anyone is considering going.