Current Members:

Yao Yao
Principle Investigator
Email: yao.yao@uga.edu Phone: 706-542-9767
Yao received her Bachelor's degree in Bioengineering and Business Administration from Shanghai Jiao Tong University. After that, She was recommended for admission to graduate school at Chinese Academy of Sciences, where she earned her Ph.D. degree in Genetics under the supervision of Dr. Hai Huang. To expand the vision and link her research more directly to human health and daily life, she then joined Dr. Douglas Epstein's lab at University of Pennsylvania for her postdoctoral training. Yao relocated to University of Georgia as Assistant Research Scientist in 2017 under Dr. Steve Stice at Regenerative Bioscience Center and started her own lab as Assistant Professor in 2019. Yao's research has been driven by her curiosity of gene regulation and manipulation in development and diseases, and by her passion for improving human health and life quality. Outside of the lab, Yao enjoys hiking, running, Zumba which makes her feel less guilty to consume delicious food from different countries!

Brian Jurgielewicz
PhD Graduate Student (Co-mentored with Dr. Steve Stice)
Email: bjurgielewicz@uga.edu
Brian is a Neuroscience PhD Candidate. He graduated from Cornell University with a double major in Biology and Animal Science. From there, he earned his Master's at the University of Georgia under the direction of Dr. Steven Stice for his work on neural stem cell derived extracellular vesicles as a novel therapeutic for stroke in a pig model. Currently, Brian is mentored by both Dr. Stice and Dr. Yao further expanding his work on optimizing the therapeutic potential of extracellular vesicle. Outside of the lab, Brian is an avid cook, where he specializes in "Sous Vide Duck Breast," and other cuisines that he has developed from his travels around the world. Upon graduation, Brian is passionate about working in the biotech industry with his science background in order to develop and commercialize next generation therapeutics for neurodegenerative and other rare diseases.

Taylor Ellison
MS Graduate Student
Email: tje111@uga.edu
Taylor graduated with her B.S. degree in biological sciences from the University of Georgia in 2015. Since then, she has worked in wildlife disease studying the effect of urbanization on disease transmission among wildlife populations, and more recently, she has joined the Stice lab at UGA and works with stem cells and exosomes. She hopes to further her education with a Masters degree and continue conducting research in her future career. In her free time, Taylor enjoys writing, reading, hiking, and spending time with her family.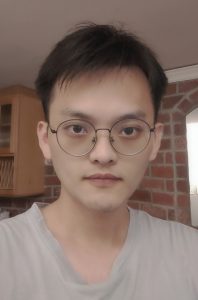 Yaochao Zheng
PhD Graduate Student
Email: zhengych3@uga.edu
Yaochao graduated from Sun Yat-sen University with his B.S. and M.M. degrees under the supervision of Dr. Shaoling Wu. He previously focused on the pathophysiological mechanism of neuropathic pain and traumatic brain injury, which equipped him with basic neuroscience knowledge and skills in rodent behavioral paradigms. With a long-tern goal to contribute to the well-being of the whole world, Yaochao joined Dr. Yao's lab at University of Georgia in the summer of 2021 and now focuses on the pathogenic and therapeutic roles of extracellular vesicles in amyotrophic lateral sclerosis. In his spare time, Yaochao enjoys badminton, chess, and video.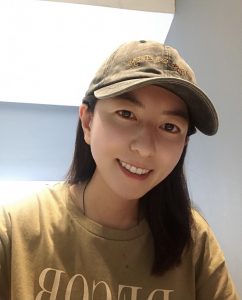 Jinghui Gao
PhD Graduate Student
Email: jinghui.gao@uga.edu
Jinghui received her Bachelor's degree in Biosciences and Biotechnology major at the University of Camerino in Italy. After that, she enrolled in the Translational Biotechnology master's program at the University of Southern California. Her current researches are focusing on developing exosome-related therapy for neurodegenerative diseases, such as amyotrophic lateral sclerosis (ALS), and exploring the therapeutic potential for fibroadipogenic progenitors (FAPs) for muscle weakness and atrophy caused by neurodegenerative disease. In her leisure time, she likes to travel around and reads books.

Kade Garrard
Undergraduate Student
Email: garrardkade@gmail.com
Kade is an undergraduate student originally from Rome, Georgia majoring in biology on the pre-medicine track. He hopes to one day apply his research as a physician in the hopes of further advancing modern medicine and improving patient lives. Aside from academics, he is an avid Atlanta Braves and Georgia Bulldogs fan who loves to travel and spend time with others around.

Nicolin DeDecker
Undergraduate Student
Email: nicolin@uga.edu
Nic is a returning undergraduate Double Dawgs student who has completed a BS in Biological Engineering and is currently finishing a minor in Genetics and a certification in Entrepreneurship. He previously earned a BA in Geography and a certificate in Geographic Information Systems from the University of Georgia and worked with the Northeast Georgia Regional Commission as a GIS Technician. Nic is planning to apply to the UGA's undergraduate direct to PhD pathway to pursue a PhD in Biological Engineering and is interested in researching cell to cell communication via extracellular vesicle (EV) release and uptake by cells, EV molecular composition and customization, the mechanism involved in EV uptake by target cells, and in developing applications for EVs as vessels for the targeted delivery of therapeutic molecules. Outside of school, Nic enjoys hobbies including working out and running, gardening, cooking, investing, astronomy, and having a good time with his family, his girlfriend Christina, and his friends.

Rishika Pandey
Undergraduate Student (2017-2020)
Email: rishika.pandey21@uga.edu
Rishika is a third year undergraduate studenr at UGA, studying for a Genetics major and Spanish minor. She aspires to become a doctor in the future, but for now she enjoys hiking, travelling, reading, photography, and cheering on the Dawgs every Saturday.
Current: Medical school at Auburn (VCOM-Auburn)
Lab Alumni:
Kendall Clay (ILS, Fall 2020): Rotating Student
Taylor Medlock (ILS, Fall 2020): Rotating Student
Kathy Bui (ILS, Fall 2018): Rotating Student
Joseph Whitley (ILS, Fall 2018): Rotating Student
Sarah Hartley (Spring, 2019): Undergraduate Student
---