Amy Janvier Undergraduate Student Select Award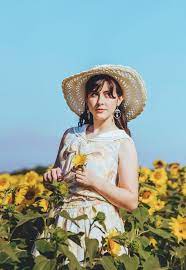 The award recognizes the dedication to Entomology and love of teaching displayed by Amy Janvier during her master's degree and hopes to foster the same in undergraduate students. The award is given at the discretion of the HO Lund Club and when appropriate will be announced in the Spring edition of the Departmental Newsletter.
Undergraduate students, majoring or minoring in Entomology, who are currently enrolled at the University of Georgia, with a minimum GPA of 3.2 and, who are in good standing with the institution are eligible for this award.
Applicants must complete an essay addressing some part of the following prompt, "What does Entomology mean to you? Why have you chosen to study Entomology?" The award can be received by an undergraduate student once during their tenure at the University of Georgia. Essays must be submitted by March 31st to the HO Lund Club's Gmail (lundclub@gmail.com). Essays must be submitted as a .docx file. Please include a photo of yourself that you feel comfortable being shared on our social media. This photo will only be used in the event that you win.
Essays will be reviewed by the Executive Board. The Secretary will review each essay and remove (where possible) identifying information. The rest of the Board along with the faculty advisor, will review the submissions and a majority vote will determine the recipient. All those who submit an application will be notified of the Board's decision at the end of the end of April.
2021 Winner – Benjamin Grady