H.O. Lund Week is a week-long event in honor of Dr. Horace O. Lund. Entomology students participate in a 10 minute paper competition, an academic poster competition, a photo salon, a movie night, parasitoid games, hexapoda chimera competition, and a banquet where the H.O. Lund Seminar is given and outstanding MS and PhD students receive awards. The awards and banquet are sponsored by the H.O. Lund Fund of the Department of Entomology. Lund Week is held during the 3rd week of April annually and is organized by the graduate students of the department.
10 Minute Paper Competition
PhD 1st Place: Carissa Gilliland
PhD 2nd Place: Kelly Tims
MS 1st Place: Kate Phillips
MS 2nd Place: Swikriti Pandey
Hexapoda Chimera Competition
The Hexapoda Chimera Games is a competition where participants create chimeras from existing insect parts. The Lund Club supplies material representing numerous orders and families, but participants may bring their own material as well.
Rules:
Chimera must be made of at least 2 different orders
Can include non insect arthropods
You can bring outside organisms
No artificial components (only naturally occurring body parts)
Most Realistic / Most Likely to Trick an Entomologist
| | |
| --- | --- |
| Realism (1-10 points) | Craftsmanship (1-5 points) |
| The likelihood that is specimen would be identified as an insect and assigned to a order. | The seamless manor for the various component have been connected. |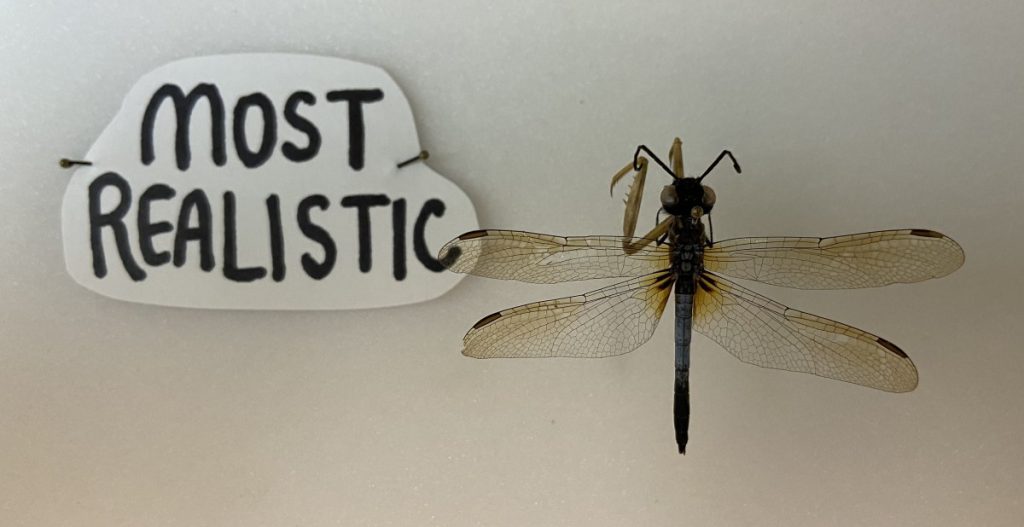 Winner: Gabriela Cardona-Rivera
Most Fantastical
| | |
| --- | --- |
| Fantastical (1-10 points) | Craftsmanship (1-5 points) |
| The specimen is a hexapod mosaic that somehow still demonstrate the beauty of nature. | The seamless manor for the various component have been connected. |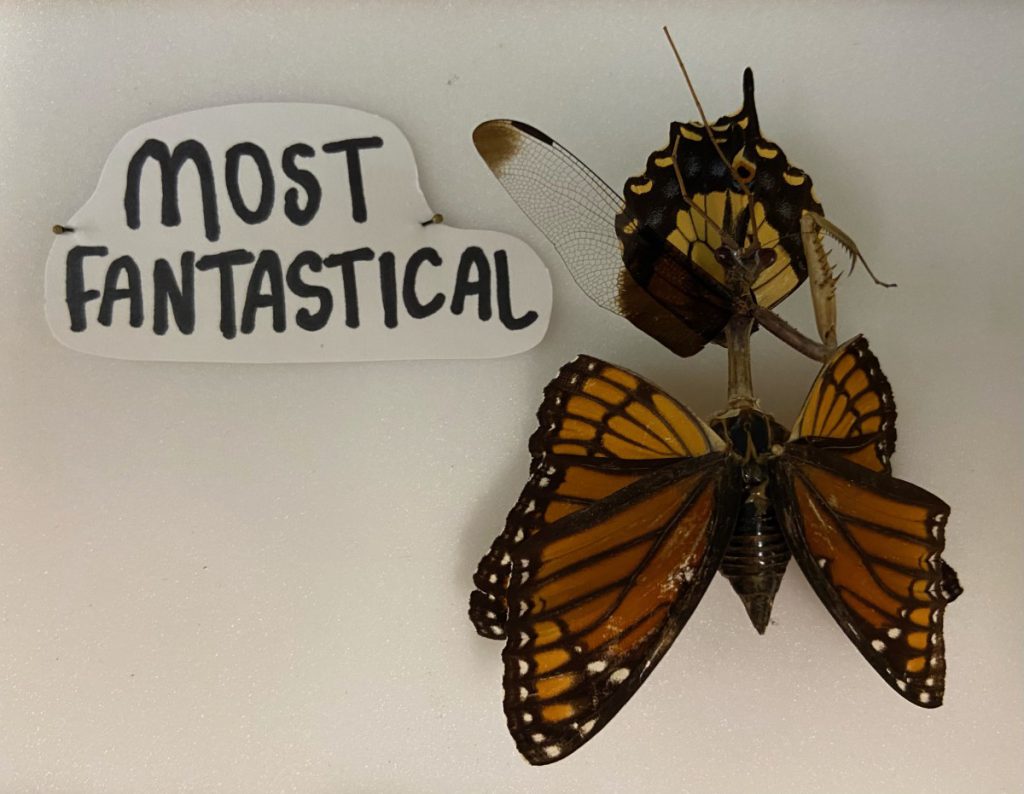 Winner: Daniel O'Connell
Honorable Mention
Judges may also choose to award "Honorable Mention" to a chimera in any category that is particularly remarkable.
Winner: Kelly Tims
Photo Salon
Poster Competition
Undergraduate 1st Place: Kyle Swade
Graduate 1st Place: Clayton Traylor
Graduate 2nd Place: Daniel O'Connell
Participants will submit an electronic copy of their poster and the Lund Club will handle printing. Please follow this link: https://gradstatus.uga.edu/Forms/G143 to ensure your poster meets the guidelines for printing at UGA. Note: Mac users must submit a PDF of their poster. Posters can be printed to either of the following dimensions: 36″ wide by 48″ tall or 48″ wide by 36″ tall. Font smaller than size 6 is not permitted. Please indicate if you are NOT comfortable with these being shared on social media, the Lund Club website, etc. If you do not indicate otherwise we will assume you have no problem with them being shared.
Posters will be judged by the following ESA guidelines: https://www.entsoc.org/awards/student/competition_poster_info
Lund Seminar