UGA and CAES are in Beat Week a celebration of "The Deep South's Oldest Giving Rivalry." Beat Week is a one-week giving challenge (October 3 – 8, 2022), between UGA and Auburn University. Each university competes to have the highest number of individual gifts.
But what about our alumni that have graduated from BOTH Auburn and UGA? We talked to CAES Alumni Board member, Frank Henning (MS from Auburn and PhD from UGA CAES) to learn his plans for the week.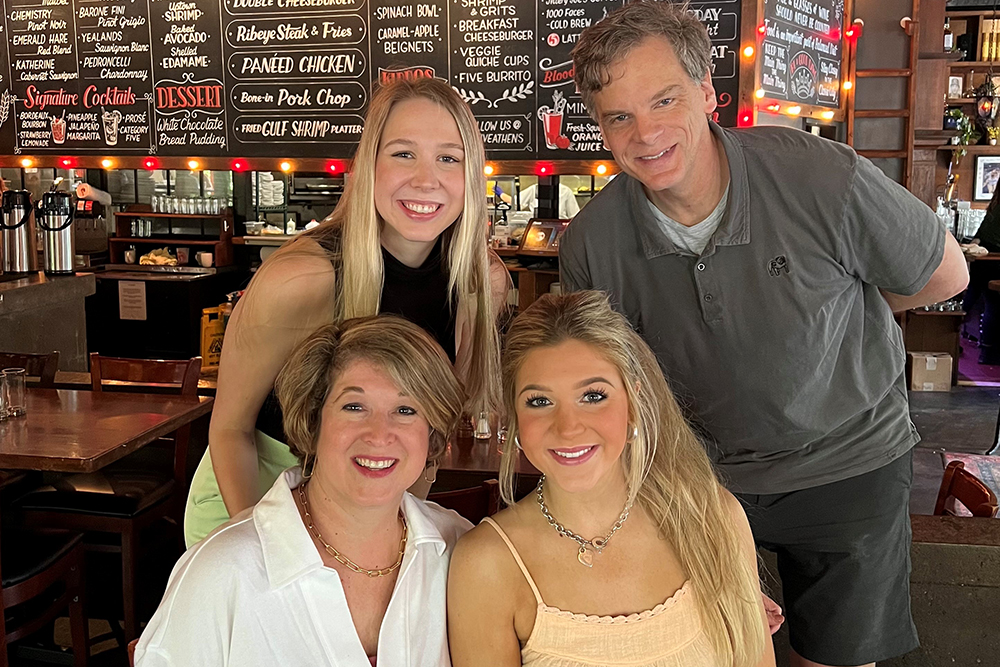 What first brought you to study at UGA CAES?
Megan and I moved to Athens when I began working with CAES as an Extension Agent in Morgan County and then Athens-Clarke County. She received the first UGA degree in our family and was happy to move closer to the promise land and hallowed ground of Sanford Stadium.
While working with nursery growers in the Athens area I decided to pursue a PhD in Horticulture. I was an adult with young children when I enrolled at UGA. There used to be a greenhouse in the spot where the Pharmacy School is located today.
The girls often accompanied me on weekends to check on research plants. They used to walk around the greenhouse propagation benches waiting for one of the mister zones to turn on and spray whoever was nearby – lots of laughs and smiles.
What did you take away from your time at CAES?
Life-long learning is probably my favorite CAES mission. CAES provides opportunities to interact with life-long learners of all ages – they are a constant source of inspiration.
What is your proudest recent accomplishment?
I have enjoyed watching our daughters grow into fun people that I respect and enjoy – their accomplishments are more exciting than my resume and it is fun to get their perspective.
What is something your fellow might not know about you — hobbies, interests, secret talents?
I like to tinker – thankfully I enjoy the process because these projects sometimes fail. I once added pedals and a propellor to a canoe and it went backwards. I am in the process of using an Arduino to control the trolling motor on a kayak – hopefully this project will turn out better.
What is your favorite activity with the CAES Alumni Board?
I like events that involve students – they have great ideas and it is fun to learn about their aspirations and achievements.
What area(s) do you support with your monetary gifts and why?
I make a game out of giving – when there is a fun event I always try to participate. It is fun to sponsor scholarships through the CAES Alumni Association Eterna fund, Ag Day T-Shirts for students, or help prevent Dean Place from ever wearing anything orange and blue.
Who will you be cheering for Saturday (UGA vs. Auburn)?
Both Georgia and Auburn have outstanding faculty, students, alumni, and learning opportunities. I played football at William & Mary and unless UGA ever plays the Tribe again like they did my freshman year in college then I will be rooting for the Dawgs – woof, woof, woof.