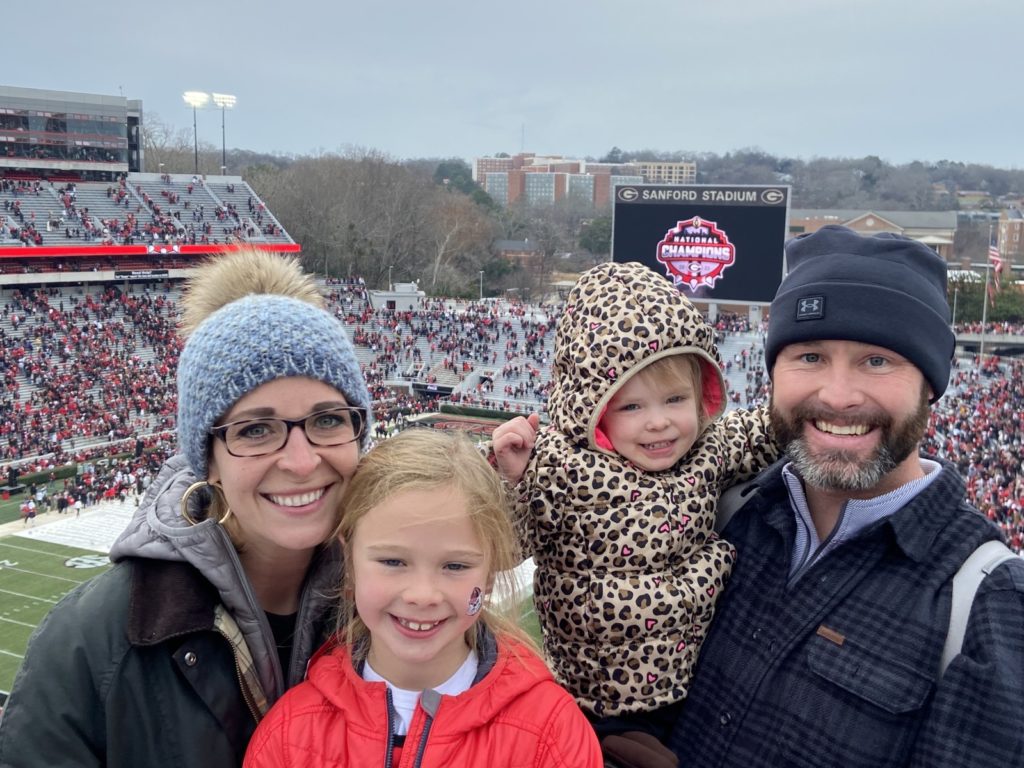 Do you bleed red and black?
Do you love Ag Hill?
Are you Ag Dawg Proud?
If you answered yes – Zack and I need your help!
This week is the "Deep South's Oldest Giving Rivalry."
Beat Week is a one-week giving challenge between UGA and Auburn University. Each university competes to have the highest number of individual gifts from October 3 – October 8.
This is our moment
Thousands of us in Georgia and around the world love CAES. But did you know that only five percent of alumni make a gift to CAES each year?
Every #1 college needs a network of dedicated and passionate supporters. I invite you to become more involved and elevate the college we love.
The impact of your gift – time to des·ig·nate
Designate means to choose for a special purpose.
CAES has more than 400 unique funds. Show your Ag Dawg Pride today with the fund that is most meaningful to you! You choose where to make your impact.
Zack and I are planning to give to the CAES Alumni Association Eterna Fund and the CAES Student Emergency Fund. Join us in giving – CAES needs you!
By joining together with gifts of all sizes, we can make a difference. Little gifts make big things happen.
Go Dawgs!
Whitney Murphy
BSA – Animal Science, '10
CAES Alumni Board Member
CAES Alumni Association Eterna Trustee, Chair