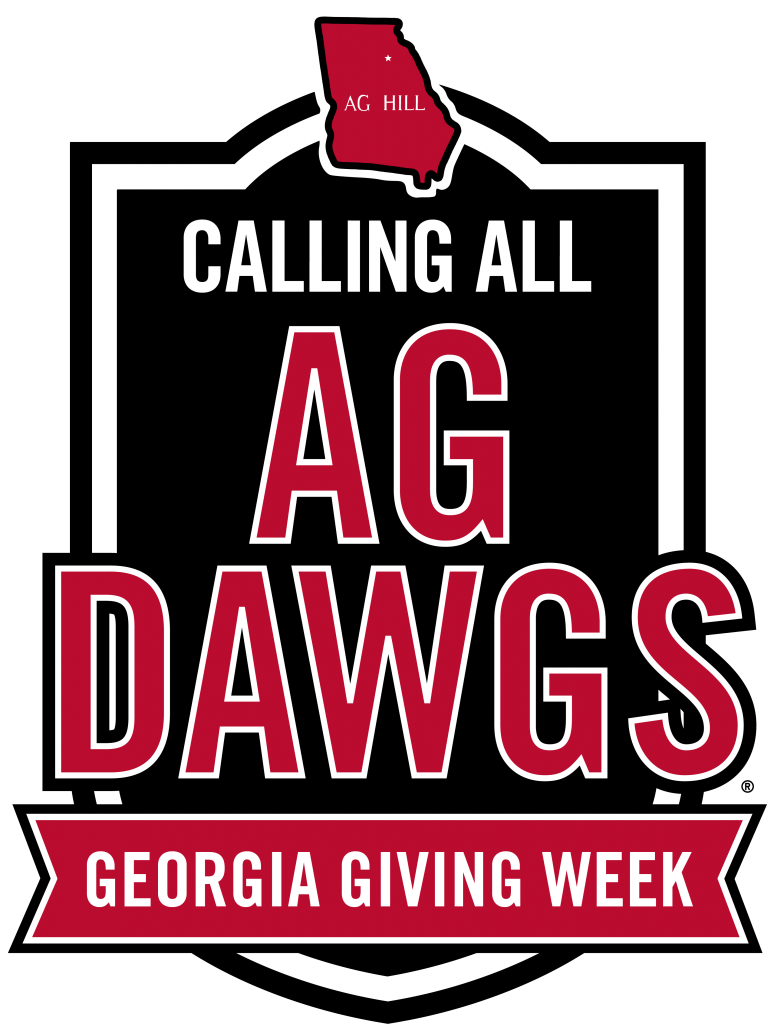 WHEN: Saturday, April 17 (G-Day) through Friday, April 23 at Midnight /// CAES Giving Day is Monday, April 19
HOW: Any size gift. Any CAES fund.
WHO: Alumni, faculty, staff, students, parents and anyone else who considers themselves a Bulldog!
GOAL: As many donors as possible to support UGA CAES!
Georgia Giving Week site is now live!
Georgia Giving Week and our first CAES Giving Day are fast approaching! The G-Day Game on Saturday, April 17 kicks off Georgia Giving Week. This year also marks our first CAES Giving Day within Georgia Giving Week! April 19 is the day for all CAES grads, employees, students, parents and friends to rally around our college in the spirit of philanthropy.
To add to the Bulldog spirit, there are giving challenges that can be unlocked during the week. Help CAES reach the goal of having donors from all 50 states to unlock $1,000 to the CAES Deans' Promise – our college's commitment to providing experiences beyond the classroom for students. See the full list of challenges and opportunities below to learn how your gift could be matched or help unlock additional scholarship money.
Each donor during Georgia Giving Week and CAES Giving Day will receive a set of exclusive embroidered vintage UGA sticker patches (pictured below) plus a 20 percent off coupon for the UGA Bookstore (valid until April 30). What great incentives in addition to knowing we are supporting CAES.
GIVING CHALLENGES
Alumni Board Challenge: When the CAES Alumni Association Board reaches 100 percent giving DURING GIVING WEEK, it will unlock $1,000 toward the CAES Alumni Association Eterna Endowment.
CAES 50 States Challenge: Receive gifts from donors in all 50 states to unlock $3,500 to the CAES Deans' Promise fund. This challenge gift has been generously provided by Dean Nick Place and an anonymous CAES grad.
Diversity, Equity & Inclusion Challenge: When qualifying DEI funds (this includes the CAES Diversity Relations Fund), a $10,000 gift to the Black Alumni Scholarship will be unlocked.
New Donor Challenge: Any donor who has not made a gift since the beginning of the academic year (July 1, 2020) will have their donation – up to $1,000 – matched for a total of $35,000.
Philanthropist for a Day: Each day, two Georgia Giving Week donors will be randomly selected to decide where on campus to direct $1,000.
Young Alumni Challenge: Any alumni who received their undergraduate degree since 2011 will have their donation – up to $1,000 matched – for a total of $35,000.
Questions about Georgia Giving Week or CAES Giving Day? Contact Sherry Abrams, CAES Associate Director of Alumni Engagement.