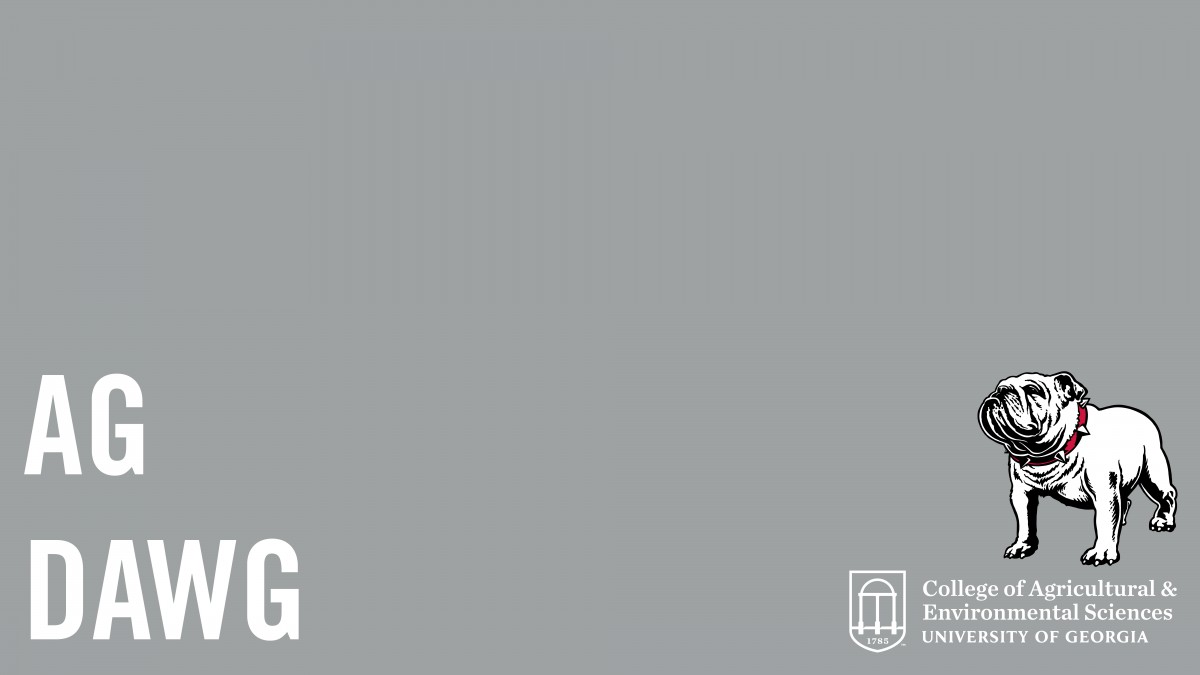 Virtual meetings has become a part of everyday life, so why not add some UGA spirit? Click the links below to see a variety of Ag Dawg, CAES and UGA virtual backgrounds.
Ag Dawg Backgrounds
UGA CAES Backgrounds
UGA Alumni Association Backgrounds
How to Set Up a Virtual Background
Most computers are compatible with Zoom backgrounds. If yours is, follow these steps to show your UGA spirit to your coworkers. *It may be easiest to start by selecting your favorite background image and saving it to your desktop to make it simple to find during this process.
In Zoom, click your profile in the top right corner, then click Settings. *The icon for Settings is gray and looks like a gear.
On the menu to the left, click Virtual Background. *The icon is turquoise and looks like a person on a computer monitor.
Click the + icon next to where it says Choose Virtual Background. A box will pop up allowing you to upload a photo from your computer. Navigate to the one you've chosen, click on it, and it will appear alongside the other virtual background images in Zoom as an option for you to choose from. *Once you have saved the image, you can delete it from your desktop, since it is now stored in Zoom.