ConGRADulations to Dr. Pin-Chu Lai! The lab celebrated Pin-Chu's graduation on Thursday, May 13 at a small ceremony on the Griffin campus. Following the ceremony, Pin-Chu and other graduates placed a brick with each of their names in the floor of the Woodruff Pavilion, where the bricks will be installed permanently.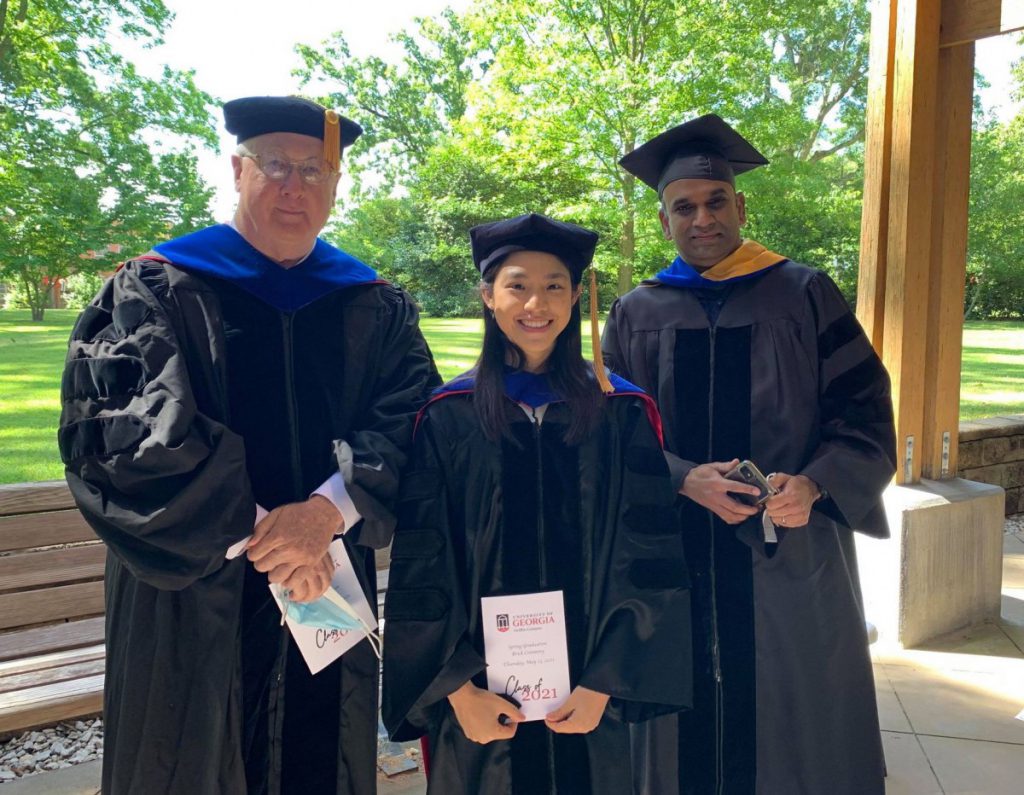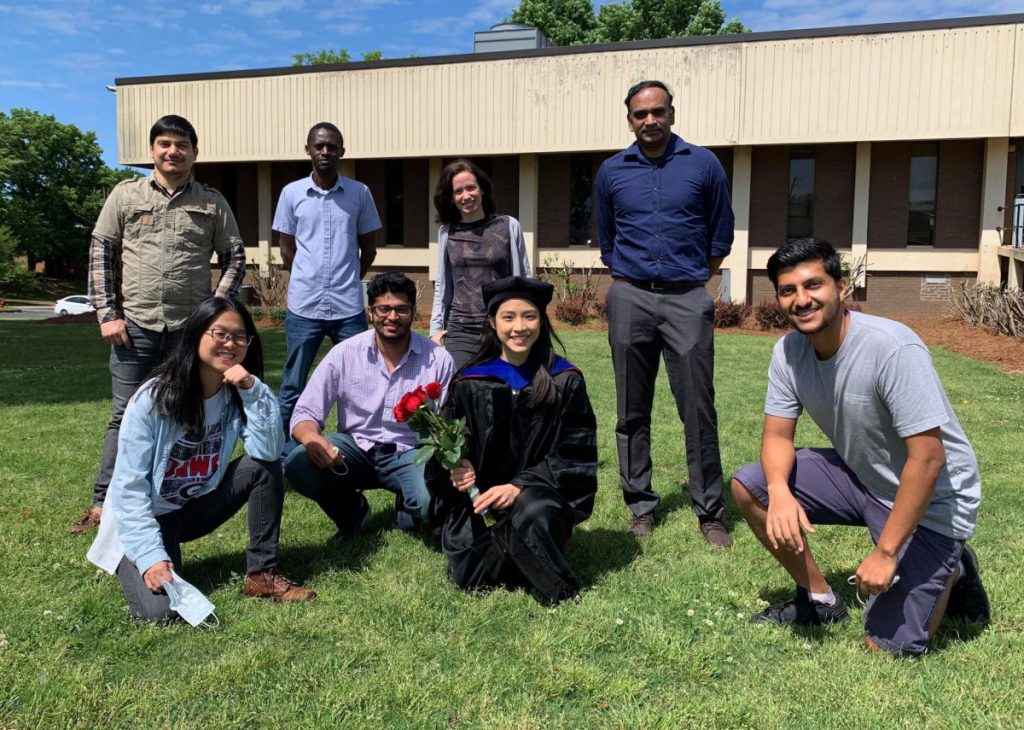 Pin-Chu has been with the Srinivasan Lab since 2013, completing both her master's and Ph.D. degrees. Her research focused on management of tomato spotted wilt virus (TSWV) and its vector, the tobacco thrips (Frankliniella fusca), in Georgia's peanuts. Her work has paved the way for more efficient and sustainable disease management in Georgia agriculture.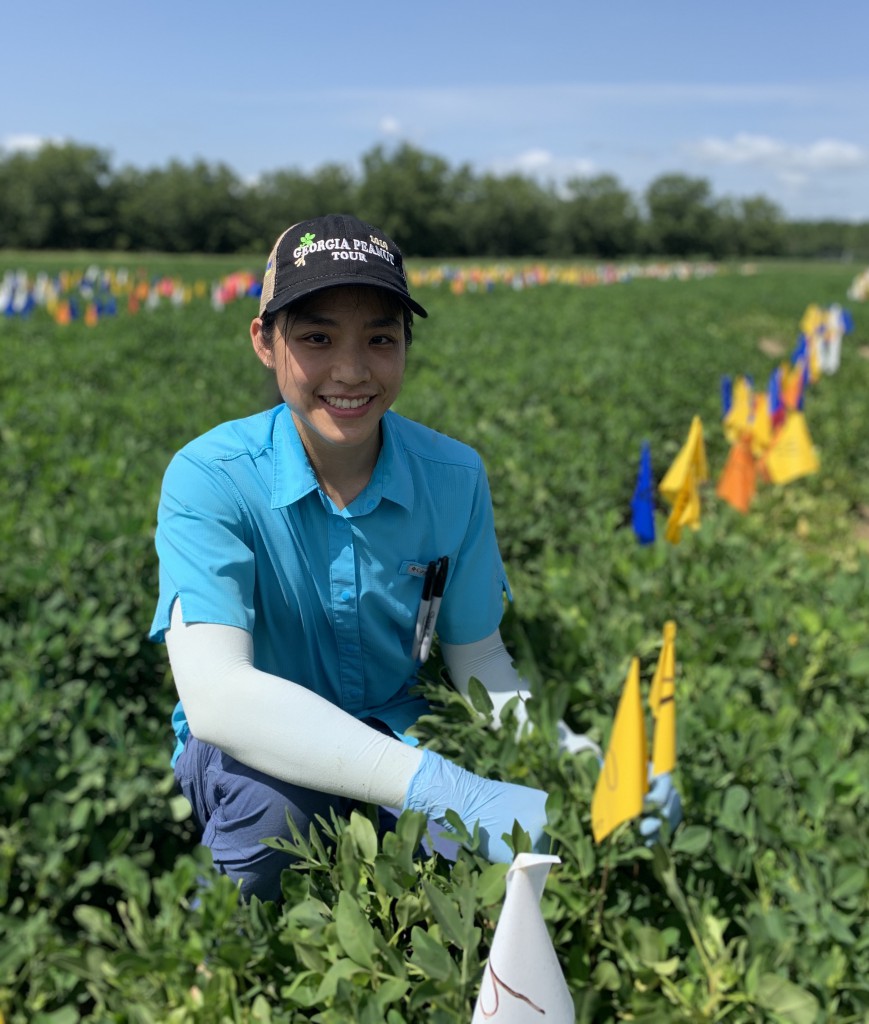 The Friday after graduation, the lab got together for lunch on Pin-Chu's last day in Griffin. The following day, she headed to Geneva, New York, where she will be a post-doctoral researcher in the Nault Lab at Cornell University. She will continue working with thrips, but this time in onion production systems! It's always hard to see a senior member of the lab go. But we know she's excited to try something new, and we wish her the best!