If your interested in the research we conduct and want to become a member of our lab please contact:
Lab Principal Investigator: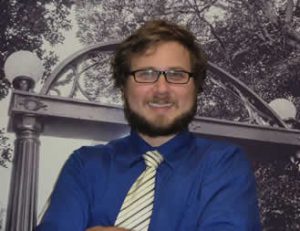 Dr. Brian Kvitko
Plant Pathology Graduate Coordinator: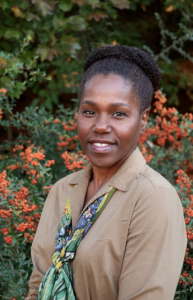 Dr. Shavannor Smith
Earn Your Challenge Coin!
All members of the lab will receive a copper plated challenge coin (copper is a natural anti-bacterial).  One side of the coin features a codon wheel with all letters of the alphabet.  The other side of the coin features our lab logo  designed by student, Amelia Lovelace.  Encircling the logo is our lab motto encrypted in a DNA sequence.  We encourage our members to decode the motto using the codon wheel printed on the other side of the coin.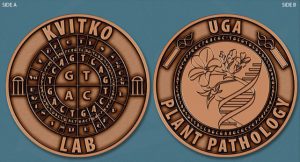 Pick your Pokemon Avatar!
Each member of the lab gets to pick his or her favorite Pokemon as their avatar for the lab.  Your avatar will be featured on our chore wheel to keep track of who is in charge of specific chores for the week.  There are lots to choose from. Lets see if we can CATCH THEM ALL!