The summer of 2018 was a busy time for the Kvitko lab with three visitors from three different programs/institutions.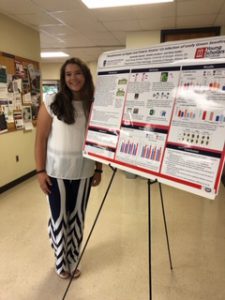 The lab welcomed Samantha Ayoub, a high school student from Jefferson High School in Jefferson, GA. Samantha participated in the CAES Young Scholars Internship Program. She worked with Amelia Lovelace to develop a co-inoculation spray infection protocol on collard seedlings. Samantha had previous experience working in agriculture through her participation in Future Farmers of America (FFA) and 4-H. She was willing to step out of her comfort zone and develop the microbiology skills she needed to complete her project objectives. Her work provided some preliminary results for Amelia's USDA-NIFA AFRI Predoctoral Fellowship application. For more information on the Young Scholars Internship Program visit: http://www.caes.uga.edu/students/prospective-students/youth-high-school-programs/young-scholars.html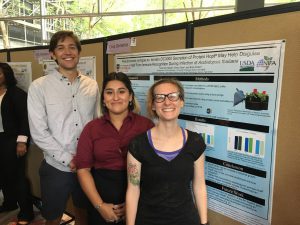 The lab welcomed Kasandra Velarde, an undergraduate student at New Mexico Institute of Mining and Technology. Kasandra participated in the first Crop Genetics and Genomics REEU program at UGA. Kasandra worked under the direction of Shaun Stice investigating the bacterial protein HopP and it's potential role in evading plant immunity. For more information on this REU Program visit:
https://plantcenter.uga.edu/study/undergraduate-research/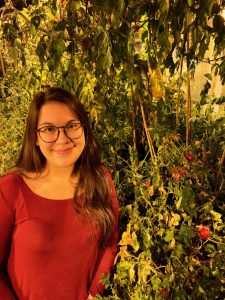 The Kvitko Lab welcomed Kathe Rivera, a visiting scholar from Anjali Iyer-Pascuzzi's Lab at Purdue University. Kathe is a PhD student in the department of Botany and Plant Pathology. The purpose of her visit was to learn how to make chromosomal mutants in Ralstonia solanacearum using the protocols developed in our lab. Kathe plans to use the mutants she makes in our lab in her own research on this soil-borne bacterial pathogen of tomato.