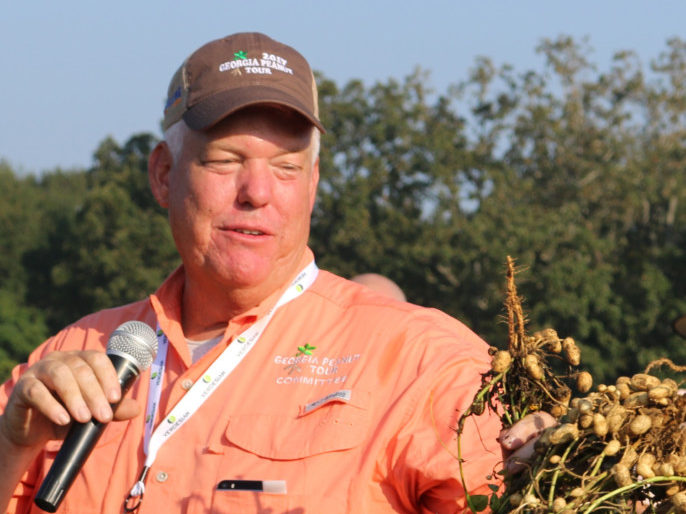 Bob Kemerait, University of Georgia crop pathologist and longtime collaborator with the Peanut Innovation Lab, recently won the 2022 Service to American Agriculture Award from the National Association of County Agricultural Agents. Extension agents from both Georgia and Florida nominated Kemerait and – according to an announcement from the University of Florida – the nomination team had so much praise to give, their submission was 10,000 words, 10 times the maximum allowed.
A professor of plant pathology at the Coastal Plain Experiment Station near Tifton, Georgia, Kemerait provides information about managing diseases that affect crops, such as peanut, cotton, corn, and soybean.
He also is passionate about mentoring students and young professionals, as well as offering his experience and knowledge to improve food security.
Dr. Patricia Wolff, founder and CEO of Meds and Foods for Kids in Haiti, offered examples of the ways Kemerait helps.
"He has improved the lives and livelihoods of smallholder peanut farmers in Haiti. Our list of skills needed was long and our list of skills available was short. He rolled up his sleeves and dug into our situation with excellent, pragmatic, and culturally appropriate problem-solving methods."
A Haitian farmer said, "We've received shipments of rice but receiving handouts can take your dignity. This is the first person who said they want to help with the real agricultural base of our region."