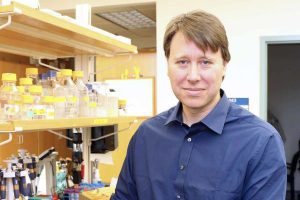 David and Soraya Bertioli, who are leading Peanut Innovation Lab projects that build on their groundbreaking work to map the peanut genome, were honored Thursday night at the closing of the 51st Annual American Peanut Research and Education Society conference.
The two scientists took home the
American Peanut Council Research Award, while David Bertioli also won the Corteva Agriscience Award for Research and Education.
Soraya Bertioli heads project, Use of novel genetic diversity for peanut varietal development in East Africa, work that involves tapping into wild relatives of peanut to provide new alleles to improve cultivated species to have resistance to groundnut rosette disease (GRD).
David Bertioli leads Incorporating new wild alleles to improve elite West African peanut cultivars, work focused in West Africa where the process has resulted in six new Senegalese varieties with improved yield stability, haulm mass, higher yield and larger seeds.