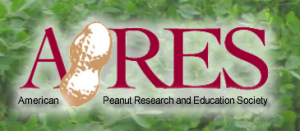 The American Peanut Research and Education Society is seeking nominations for 2019 awards, due by May 31. Nominations with supporting documentation should be sent to the chair of the particular award. Winners will be announced during the business Meeting at the 2019 Annual Meeting held July 9-11 at the Auburn University Hotel & Dixon Conference Center.
Grad students may enter the Joe Sugg Graduate Student Oral Presentation Competition (which is sponsored by North Carolina Peanut Growers Association and comes with a $500 prize for first place or $250 for second) or the Graduate Student Poster Competition (which is sponsored by National Peanut Board and has $350 and $100 prizes). To compete, however, students must submit an abstract to APRES by March 31.
For more info, go to the APRES website.