The American Peanut Research and Education Society has started accepting abstracts to present at the 49th Annual Meeting scheduled for July 11-13 in Albuquerque, New Mexico.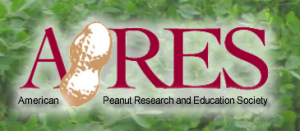 APRES members who wish to present original papers or posters at the 2017 APRES Annual Meeting, which will be held at the Hotel Albuquerque, should submit an abstract online at www.apresinc.com by Friday, March 31. Authors of both oral presentations and posters will be notified by May 1 if their abstract has been selected for presentation at the 2017 APRES Annual Meeting.
The Technical Program Chairman for 2017, Todd Baughman, can answer questions. Reach him at:
Oklahoma State University
Institute for Agricultural Biosciences
3210 Sam Noble Parkway
Ardmore, OK  73401
Phone: 580-224-0620
Organizers also are taking suggestions for General Session symposia topics. Ideas are welcome up to February 15.  Send suggestions to Baughman or Program Chairman Pete Dotray at peter.dotray@ttu.edu.
International members of APRES are urged to begin travel paperwork now, if they plan to attend. Contact APRES as soon as possible if you need a letter of invitation.