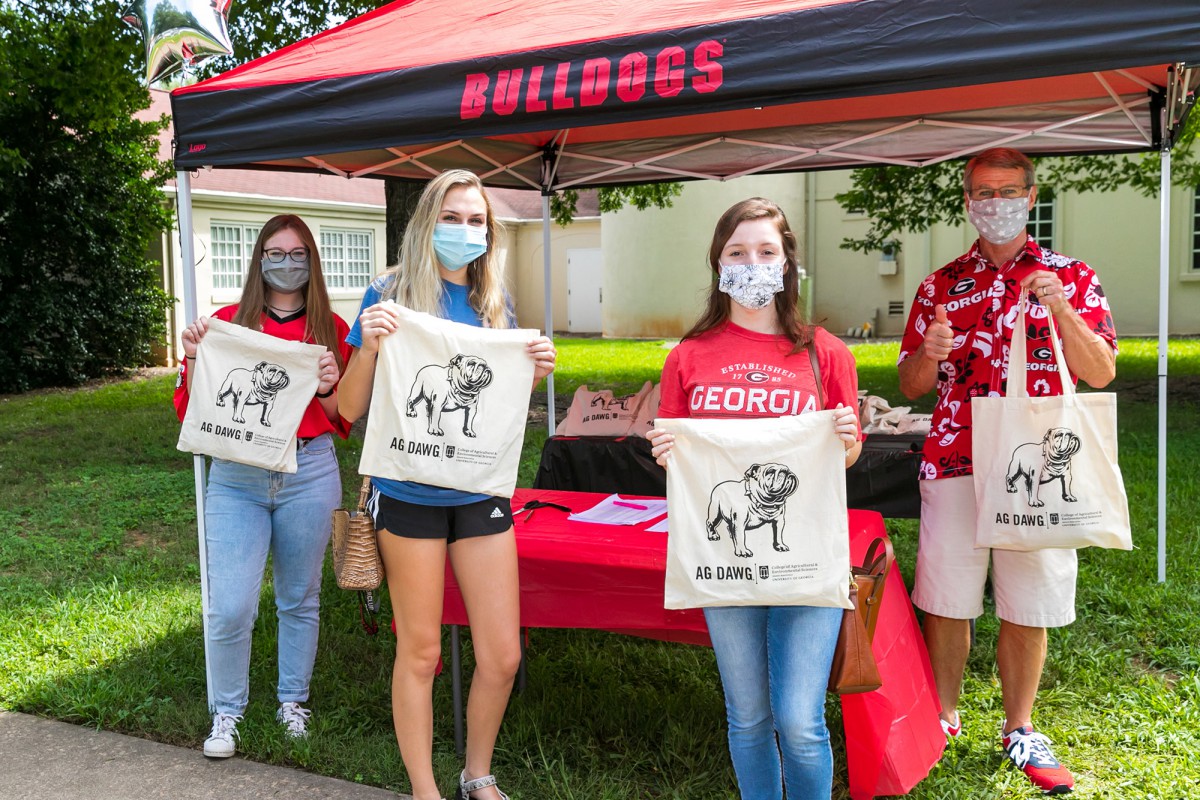 It rained, but the students came. It rained, but they wanted a chance to grab some Ag Dawg swag. It rained, but they smiled behind their masks.
Ag Dawg Kickoff was a different format than usual for 2020, yet it still provided the CAES Alumni Association the chance welcome students back to campus and to the fall semester. Between Ag Dawg Kickoff experiences on the Athens, Griffin and Tifton campuses, the alumni association created smiles for 632 students.
This year, Ag Dawg Kickoff was a grab and go set-up to limit crowds. Students in Athens came by the lawn of Four Towers over the course of two days to get their swag bag. Griffin and Tifton also set-up Ag Dawg Kickoff stations in their buildings. The bags included an Ag Dawg branded tote bag, Ag Dawg Kickoff T-shirt, Hardy Farms peanuts, a cookie and a welcome note from the alumni association.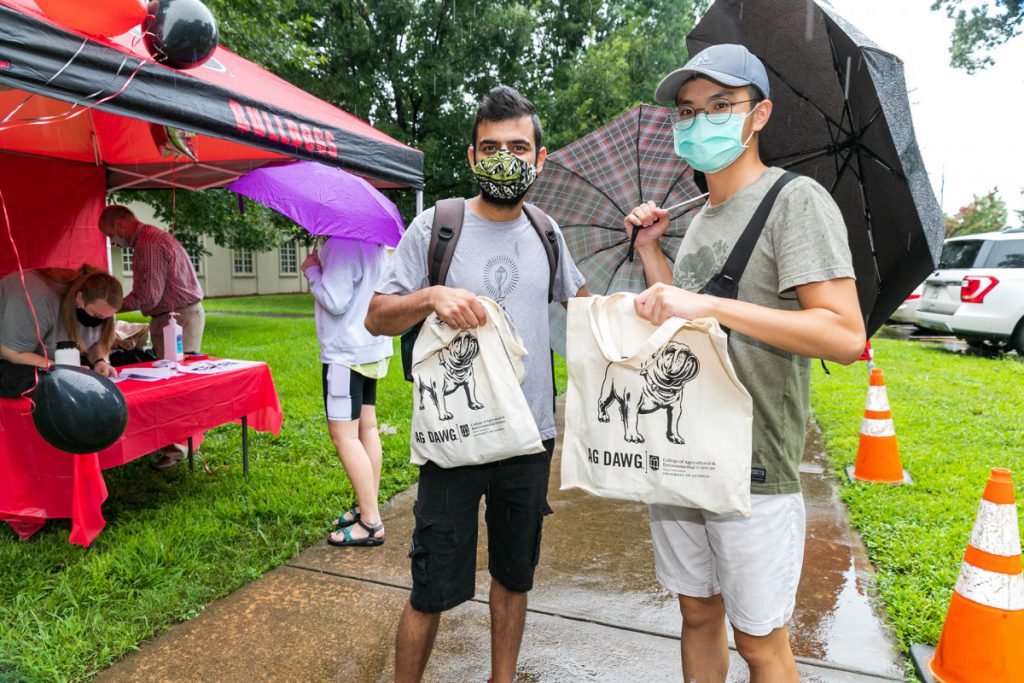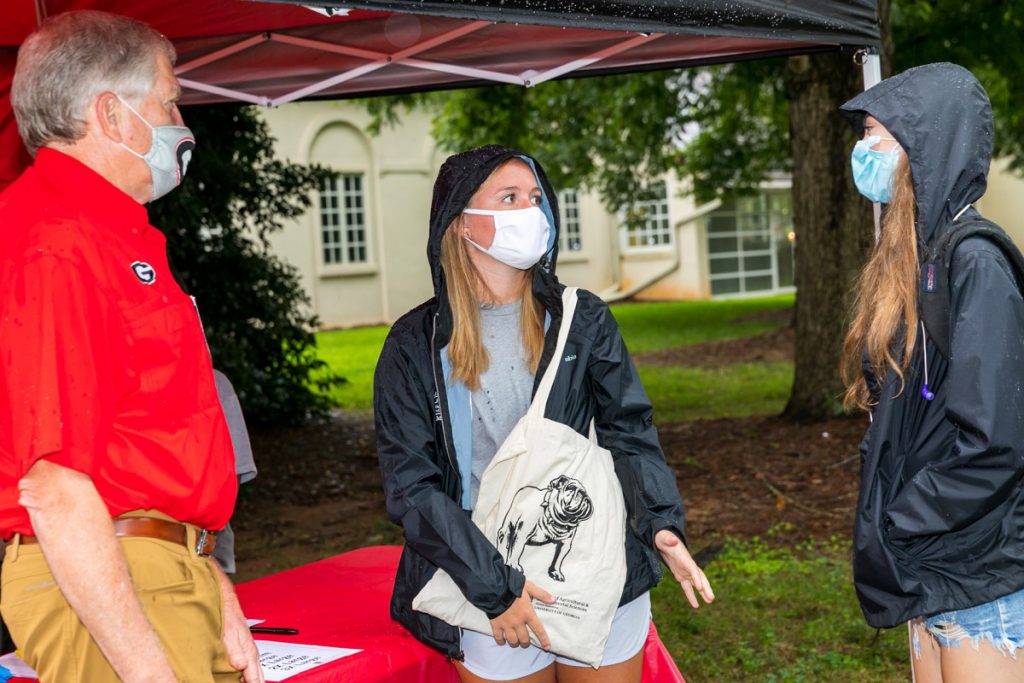 Alumni and friends made it possible for the alumni association to buy more T-shirts than ever before by supporting the Give a Tee, Get a Tee campaign. More than 150 people gave to support this campaign, which raised $4,680! Donors were able to write notes to students welcoming them back to campus, encouraging them to be #AgDawg proud and reminding them that alumni are in their corner and ready to help.
We hope that you enjoy seeing pictures from Ag Dawg Kickoff on all three campuses: