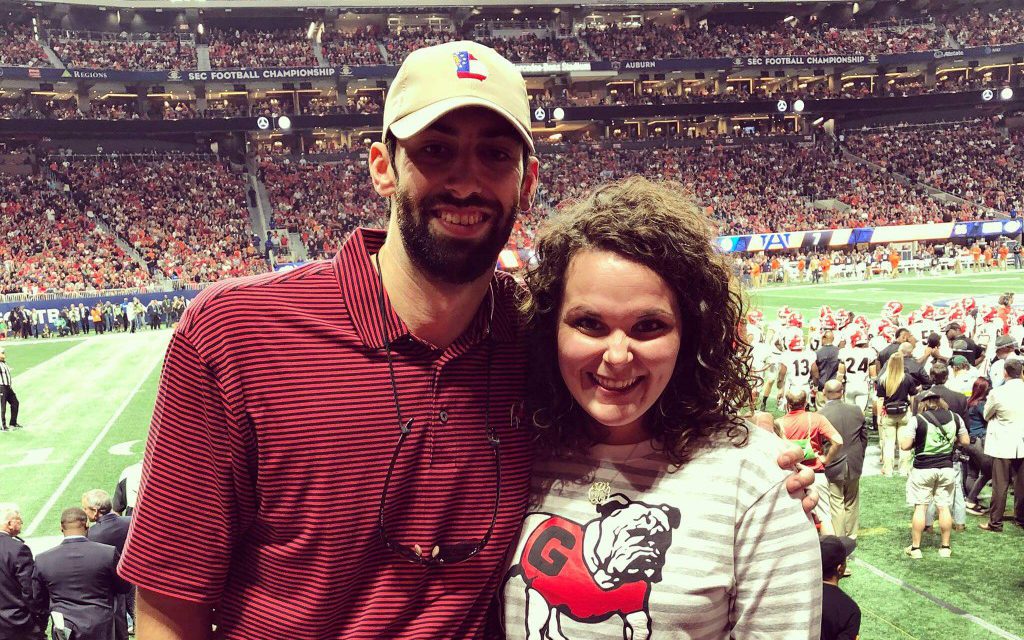 Fellow Ag Dawgs –
I hope this blog post will cross your internet browser and find you well – and full of spirit for our college and university. If you found yourself calling the Dawgs on Saturday as I was, perhaps you will share the opinion with me that the first half of the football game vs. Arkansas was very, shall we say, "2020"? – Thank goodness for strong, encouraging half-time speeches and the resilience of the red and black that pushed through for the W. Can I get a "Go Dawgs?!"
Speaking of resilience… I cannot think of a better adjective to use to describe our college and UGA. Webster's defines resilient as "able to withstand or recover quickly from difficult conditions (Remember that 5-7 score?) and "able to recoil or spring back into shape after bending, stretching, or being compressed." Through COVID-19, the College of Agricultural and Environmental Sciences and our CAES Alumni Association have found numerous ways to withstand, recover, and spring back into shape as leadership has worked to provide new ways to connect, engage, celebrate alumni, students and friends. Together we are certainly #AgDawgStrong.
My year as alumni president began on July 1, and I cannot brag on our college's faculty and staff enough as they pivoted this summer to make plans for CAES students in Athens, Griffin and Tifton. We have so much to be proud of and thankful for! One of my favorite activities hosted in Athens each fall by our Alumni Association is Ag Dawg Kickoff. If you aren't aware, in recent years this event has allowed 500+ students (alumni and faculty) annually to network, learn about various CAES clubs, enjoy a free meal from food trucks, call the dawgs with Hairy Dawg, UGA Flagline and UGA pep band.
COVID-19 was not going to rain on our Ag Dawg Kickoff parade and keep us from celebrating CAES students. Unfortunately due to this year's COVID-19 climate, our original plans could not take place. The alumni association's Student Connections Committee (chaired by Farrah Newberry, BSA – Agricultural Communications, '99) along with our association's staff re-grouped in August to host "Ag Dawg Kickoff – Grab and Go" at Four Towers, passing out 500+ goodie bags to students. Bags included a t-shirt, Hardy Farms Peanuts and various CAES swag. A total of 631 bags were distributed across our three campuses, and it was a joy to see and hear how excited students are to be back on campus, despite the 2020 circumstances.
Ag. Dawg. Strong. As our industry works to push through the challenges this year has presented us with, so is our college and alumni group. While our alumni association is unable to host or participate in many in-person events – your board is actively making plans for the future and would love to have fellow Ag Dawgs join us. If you'd be interested in joining a committee (Communications, Public Affairs, Student Connections, Alumni Enrichment or Resource Development) please do not hesitate to reach out! — The more alumni we have involved, the better we can work together to connect, engage and celebrate alumni, students and friends of CAES.
Today's the day to get plugged in with our college – don't delay. Alma mater, thee we'll honor, true and loyal be. Ever crowned with praise and glory, Georgia, hail to thee! Go Dawgs!
Caroline Lewallen (BSA – Agricultural Education, '11)
CAES Alumni Association President 2020-2021