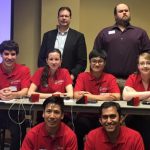 Congratulations to the
Food Science College Bowl Team
, including our own
Maria Moore
, who won the Southeast IFT College Bowl Regionals, held at Clemson University, Saturday, April 8th, 2017. They will now compete at the National IFT meeting, June 25-28, 2017 in Las Vegas, Nevada.
Con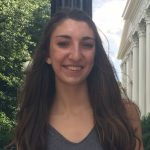 gratulations! Sarah Willett, M. S. student, will receive the 2017 Biotechnology Division Student Best Paper Award at the 2017
AOCS Annual Meeting
and Industry Showcases during the Biotechnology Division dinner held on Tuesday, May 2 at 7:30 pm, Orlando, FL.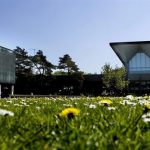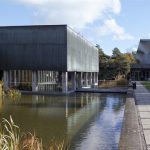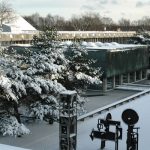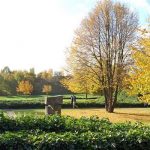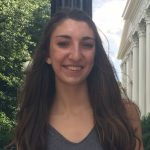 Sarah Willett. M.S. student, will receive the John J. Powers Scholarship at the annual awards ceremony on
Wednesday, April 5
from
3-5 pm
in room 473 of the Tate Student Center.  This is an annual scholarship given to Graduate Student(s) majoring in Food Science at The University of Georgia and is based on academic achievements and leadership qualities.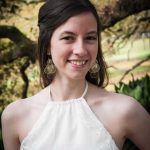 Maria Moore's exciting new paper: 
Enzymatic Inter
esteri
fi
cation of Coconut and High Oleic
Sun
fl
o
wer Oils f
or Edible Film
A
pplication has been accepted by the Journal of the American Oil Chemists' Society (JAOCS) and is now available online. Additionally, Maria has been selected to receive the Toledo Graduate Student Support Award and the UGA IFTSA Graduate Student Leadership Award, to be presented 

Wednesday, April 5

from

3-5 pm

in room 473 of the Tate Student Center and at the Student Leadership Recognition night at Alabama A&M on April 11, respectively.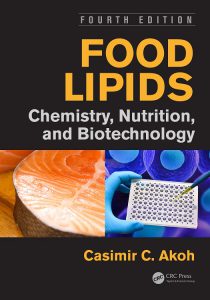 Available March 21, 2017:
Maintaining the high standards that made the previous editions such well-respected and widely used references, Food Lipids: Chemistry, Nutrition, and Biotechnology, Fourth Edition provides a new look at lipid oxidation and highlights recent findings and research. Always representative of the current state of lipid science, this edition provides 16 new chapters and 21 updated chapters, written by leading international experts, that reflect the latest advances in technology and studies of food lipids.
Features
Expands coverage of lipid oxidation and antioxidants for preventing oxidation
Emphasizes nutritional aspects of lipids and the effects of lipids on human health
Includes applications of biotechnology to the modification and production of structured lipids
Describes physical properties and analytical methods for lipids
Covers polyunsaturated lipid oxidation in aqueous systems
Discusses genetically engineered oil crops and plants to produce desirable fatty acids for food applications

"a boy for you, a girl for me………."
Welcome Adam and Zoe, born January, 27th, 2017 to proud parents and our very own alumna, Leslie Kleiner, Congragulations!!!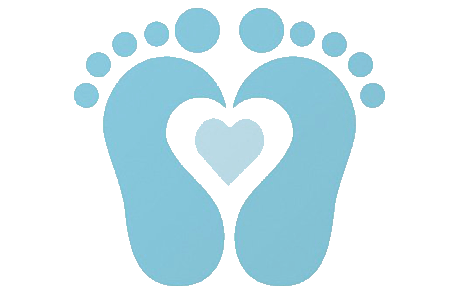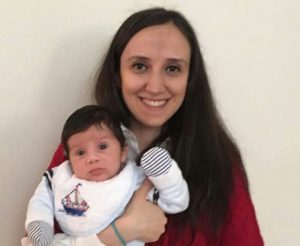 Dilek Turan Cilek, Visiting Scholar, 2011, had a son, Timucin, born January 18,  2017. 8 pounds and14 ounces! She is married, living in  Brooklyn, New York and working as Food Safety Supervisor at
DO&CO, an international airline catering company. Best wishes!!!
Molly Sproston won 2nd place in the Biotechnology Division Student Abstract Award Contest at the American Oil Chemists' Society (AOCS) Annual Meeting and Expo held May 1-4, 2016 for her work titled "Enzymatic Modification of Anhydrous Milkfat with n-3 and n-6 Fatty Acids for Potential Use in Infant Formula: A Comparison of Methods". She was present to receive her award at the Biotechnology Division Dinner, May 3, 2016 in Salt Lake City, Utah.
Dr. Ki-Teak Lee, 1st Ph.D. student to graduate under Dr. Casimir C. Akoh, was awarded the Timothy L. Mounts Award, sponsored by Bunge North America, at this years 107th AOCS Annual Meeting & Expo held May 1–4, 2016 in Salt Lake City, Utah. This award recognizes research relating to the science and technology of edible oils, both basic and applied in nature.
Molly Sproston has been selected to receive the Toledo Graduate Student Support Award. This is a cash award established in honor of Dr. Romeo Toledo who retired from the UGA Department of Food Science and Technology in 2007. Congratulations Molly!
Congratulations to Lucy and Joe Zou (Long Zou) with the new addition of Mandy Zou, born November 14th, 2015 at 2:55 pm, 4 lb 12 oz and 18.5 inches long. Mom and baby are doing very well. Best wishes from the Akoh Lab. Go to the photo gallery to view the beautiful new bundle of joy.
Dr. Akoh received two new awards. The World Academy of Biocatalysis and Agricultural Biotechnology (WABAB) honored Dr. Akoh as Fellow/WABAB Academician, with his election by the International Society of Biocatalysis and Biotechnology (ISBAB) in recognition of his outstanding and innovative contributions to lipid biotechnology, structured lipids, functional and healthful lipids research at their 11th International Symposium on Biocatalysis and Agricultural Biotechnology held in Banff, Alberta, Canada, on September 14, 2015. Dr. Akoh also received the Alumni Achievement Award from the University of Nigeria (UNN) Alumni and Friends Association, USA, in recognition of his scholarly contributions in the fields of Food Chemistry and Food Biochemistry at their annual meeting held in Chicago, IL, on September 19, 2015. The award honors UNN alumni who have made significant contributions to his or her profession.
Congratulations to The UGA IFTSA College Bowl, of which, Ebenezer Ifeduba is a member. The team won the 2015 Southeast Area competition held Saturday, March 28, at the University of Florida. The University of Georgia team went undefeated in all rounds.
Ebenezer Ifeduba was the recipient of the American Oil Chemists' Society (AOCS) 2015
Edible Applications Technology Division Student Award. This award recognizes outstanding research in Edible Applications Technology.