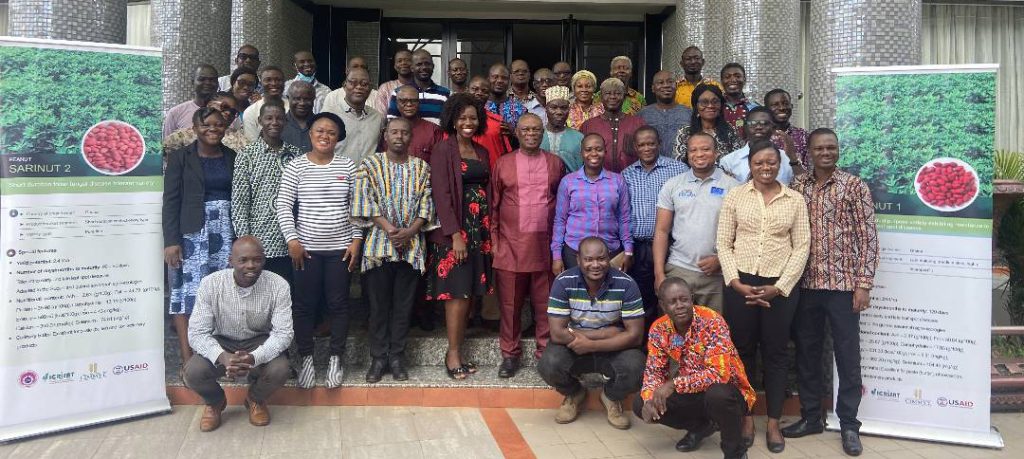 The Ghana Groundnut Working Group (GGWG), in collaboration with CSIR-SARI, hosted a two-day workshop at the Mariam Hotel in Tamale on 25-26 July 2023. The workshop brought together stakeholders and experts from across the groundnut value chain to deliberate on effective strategies for enhancing the groundnut industry in Ghana.
With the theme "Development Partners as Vehicles for Technology Dissemination," the workshop aimed to foster collaboration and knowledge exchange among key players in the groundnut sector. Close to 100 participants, including experts, researchers, policymakers, and farmers, attended the event, making it a resounding success.
The GGWG began five years ago, with support from the Peanut Innovation Lab. The group continues to grow and formalize as a society of professionals addressing challenges and opportunities across the groundnut value chain in Ghana.
The main objective of the workshop was to brainstorm effective ways to improve the groundnut industry in Ghana. A significant focus was given to the issue of aflatoxin contamination in groundnut, aiming to address this pressing challenge that affects the quality and safety of groundnut products.
The workshop included prominent figures in the field, such as the director of CSIR Crop Research Institute, Professor Moses Brandford Mochiah, and the deputy diretor of CSIR-SARI, Dr. Issah Sugri. Their expertise and insights enriched the discussions and provided valuable perspectives on the industry's future.
An important highlight of the event was the presentation of citations to eight founding members of the Ghana Groundnut Working Group. These esteemed individuals – Mumuni Abudulai, Israel Dzomeku, Brandford Moses Mochiah, Richard Akromah, Michael Owusu-Akyaw, Awere Dankyi, James Asibuo, and Grace Bolfrey-Arku – were recognized for their pioneering efforts in establishing and advancing the group's objectives.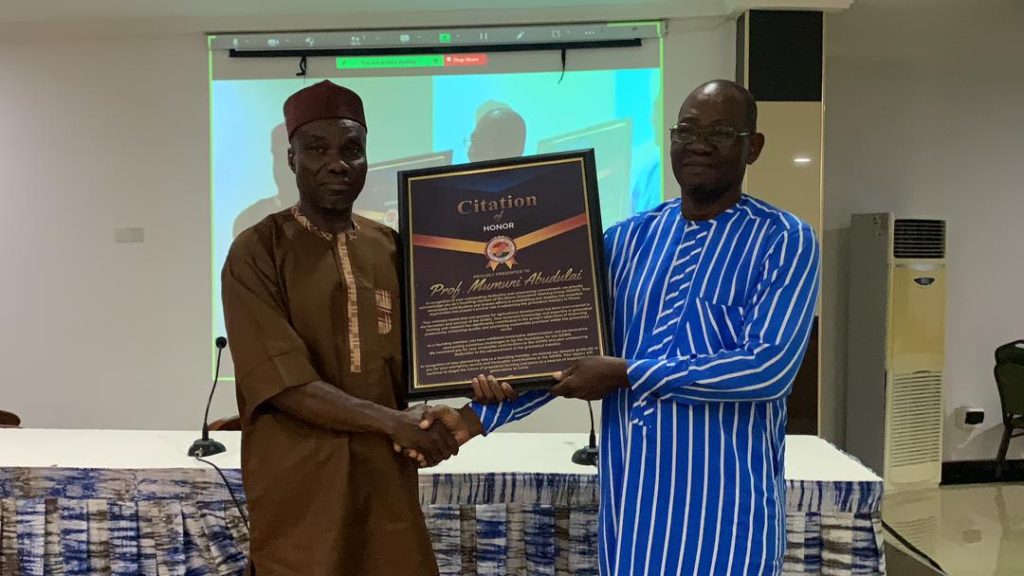 The workshop's overarching goal was to create a platform for experts within the groundnut value chain to collaborate, share knowledge, and explore innovative solutions to the challenges facing the industry. Through fruitful discussions and interactive sessions, participants exchanged ideas and developed a shared vision for the future of groundnut production, processing, and marketing in Ghana.
The event attracted considerable attention from stakeholders and gave an opportunity for interested parties to attend and participate, emphasizing the significance of the groundnut industry in Ghana's agricultural landscape.
The Ghana Groundnut Working Group plans to build on the workshop and continue to foster partnerships and collaborations among stakeholders. By leveraging the expertise and dedication of its members, the group is committed to driving sustainable growth and development in the groundnut sector.
The success of the workshop showcases the commitment and dedication of all participants towards a common goal: to improve the groundnut industry in Ghana and promote food security and economic prosperity for the nation.