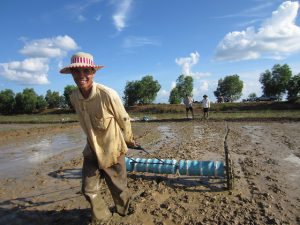 The Agrilinks 2018 Photo Challenge is accepting pictures of agriculture and food security work around the world.
People who want to share pictures can submit up to 10 images. Entries will be judged on relevance to one or more Agrilinks topic areas, composition, originality and technical quality. A judging panel and social media crowd voting will combine to choose one overall winner, in addition to winners in each topic area. Winning photos will be announced in mid-January, subsequently featured in Agrilinks communications and highlighted on the website's topic pages.
Agrilinks is especially looking for photos depicting resilience, policy and governance, and monitoring, evaluation and learning.
All entries should be submitted via this online submission form by 20 December. For any questions or issues, contact the team at agrilinks@agrilinks.org.
Here are the  requirements and rules.