The deadline to submit an abstract to present a poster or paper at this year's American Peanut Research and Education Society meeting is coming up this week.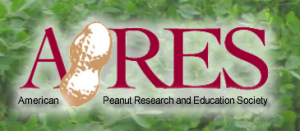 APRES extended the abstract submission deadline to April 5, to present at the 2018 APRES Annual Meeting, with is scheduled for July 10-12.
Abstracts can be submitted online at the APRES website and revised until April 30.
Check out the current list of submitted abstracts here.
Authors of both oral presentations and posters will be notified by May 1 if their abstract has been selected for presentation at the meeting.
With this year's 50th anniversary, APRES meeting organizers are asking members to search files and photos for memories about key events, important dates, instrumental people, interesting anecdotes, significant accomplishments, and crucial partners.
Katie Beasley, a Florida State graduate student in history, will create a timeline and share the history of APRES at the meeting.
Upload your photos and leave your comments here.