The Institute of Food Technologists (IFT) has chosen a Peanut & Mycotoxin Innovation Lab scientist to receive one of its 2018 Achievement Awards. The awards recognize IFT members for remarkable contributions in research, applications, and service in the food science and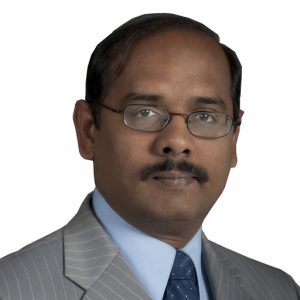 technology industry.
Kumar Mallikarjunan, a former professor at Virginia Tech and now the head of the Food Science and Nutrition Department at the University of Minnesota, won the Bor S. Luh International Award for his work with the PMIL, the precursor to the Feed the Future Peanut Lab.
In his PMIL research, Mallikarjunan conducted a systematic comparative study of the existing and emerging analytical methods for finding aflatoxin in peanuts and peanut products. Several methods are used to measure aflatoxin levels and no one method is considered standard for testing peanuts.
Mallikarjunan and other recipients of the IFT Achievement Awards will be recognized on July 15 at the IFT18 Awards Celebration.