The deadline is approaching to register for the next International Fertilizer Development Center workshop, which will be held in Jinja, Uganda, the week of 19-23 February.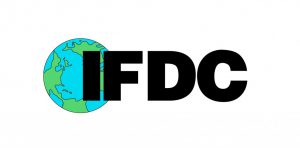 "Developing Private Sector Input Markets: Lessons Learned and Emerging Perspectives on Subsidy Programs" will draw cover the successes and failures of subsidy programs, as well as strategies.
Over the last decade many developing countries have implemented subsidy programs to support vulnerable farmers and reach remote regions that are not served by the private sector.
The programs have changed in their design and implementation, as  feedback showed many favored larger producers who already have better access to improved inputs.
In recent years international development partners have reduced their support in funding subsidy programs in developing countries. This, coupled with the fact that these programs
are stretching national budgets, are administered inefficiently and have not performed well, has nudged governments in Africa, Latin America, Central Asia and other parts of the world
to re-examine and make a decision on a way forward and what role, if any, the state should play in input markets.
At the request of some governments, IFDC has provided technical support in the introduction of subsidy programs and also has provided capacity building though seminars and workshops to share lessons learned and best practices, working in collaboration with local and international partners.
This training program will draw on lessons learned and the latest research findings and recommendations from IFDC and partner organizations.
Register and pay by 19 January 2018 to secure a seat. Registration and a programme guide are here.