Lab meeting to learn about sequence assembly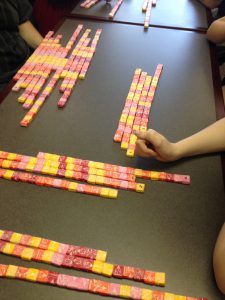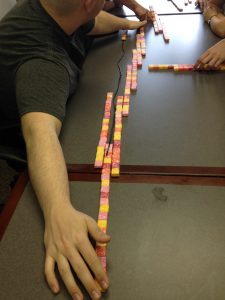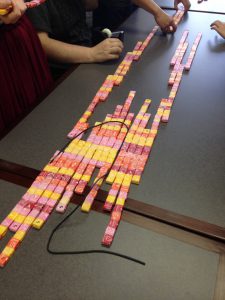 Southeastern Population Ecology & Evolutionary Genetics Meeting 2015 in Eatonton, GA
ESA 2013 IN AUSTIN, TX
2017-2018 Lab Photos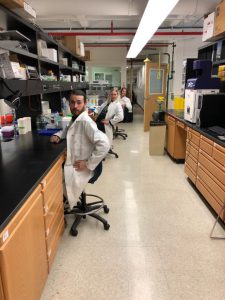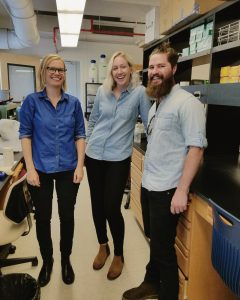 Matching days are the best days!!
Hard Knock Life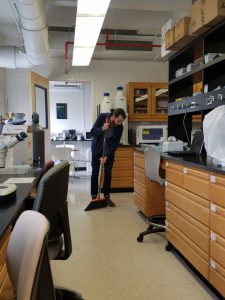 Tyler: Working hard or hardly working? Lab chores 2018!
Goodbyes are Hard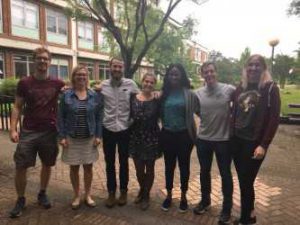 Goodbye Kameron and Nana!! Thank you for all of your hard work.
Pictured (from left to right): Dustin, Gaelen, Tyler, Taylor, Nana, Kameron, and Kelsey.
Halloween 2018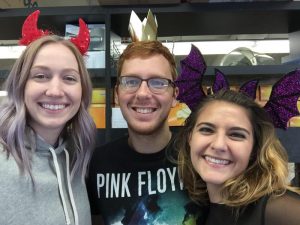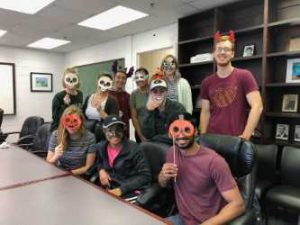 Getting in the spooky spirit!!
Tyler's "Last" Day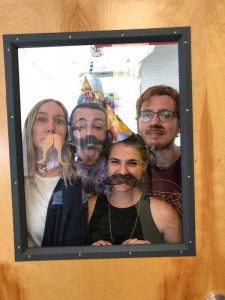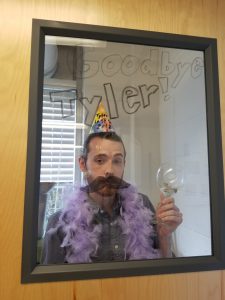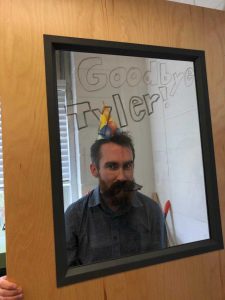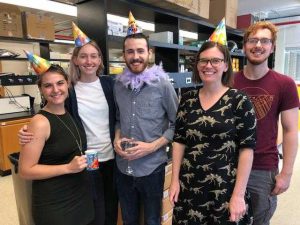 Congrats on the new job Tyler! You will be missed!
Kelsey passed her Qualifying Exams!!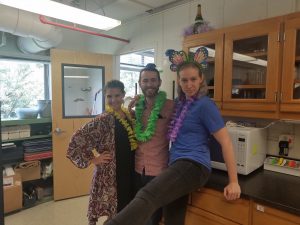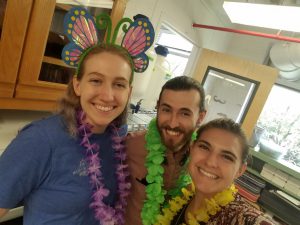 Way to go Kelsey!! One step closer to getting that PhD.
End of the Year Lab Holiday Party
2015: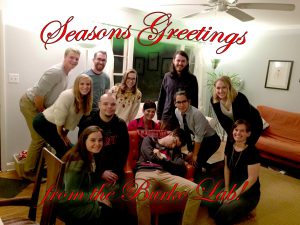 2016: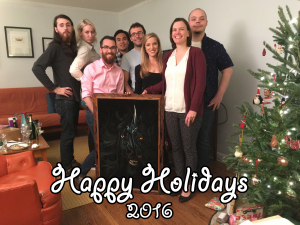 2017: This year the Vogel lab joined us in celebrating the holidays!!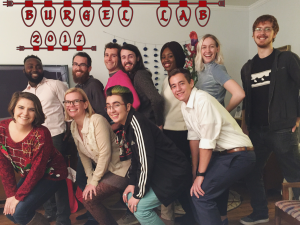 2018: Burgel Lab Christmas year #2!!
INSECT COLLECTING IN AUSTRALIA