Remote Sensed Turfgrass Survey Report
Our proposal is to conduct a turf survey in five USA cities (Raleigh, Atlanta, Orlando, Dallas-Ft. Worth, Oklahoma City) using remote sensed data. We have some initial results from the city of Atlanta. Five classes of lands were included: impervious surface, trees, grass, water, and bare ground. The areas for each class can be obtained.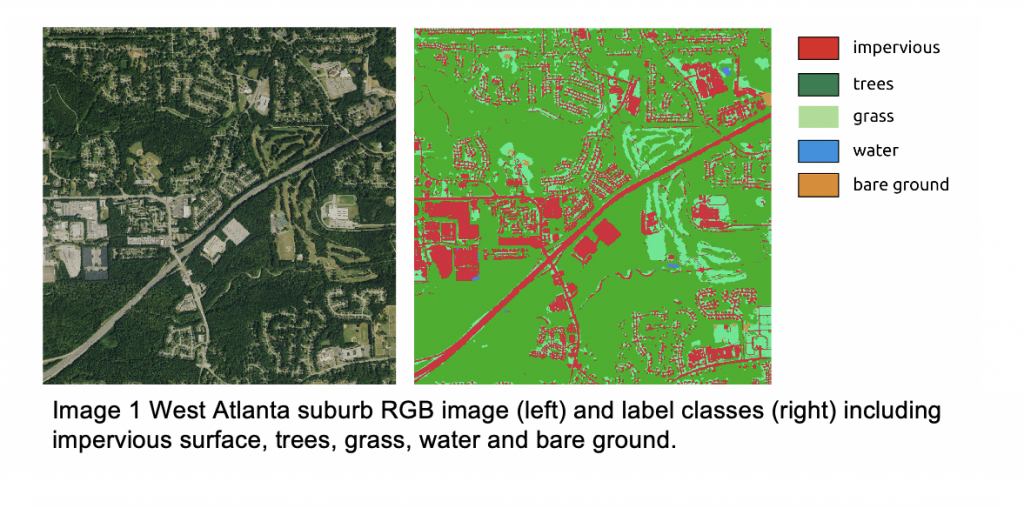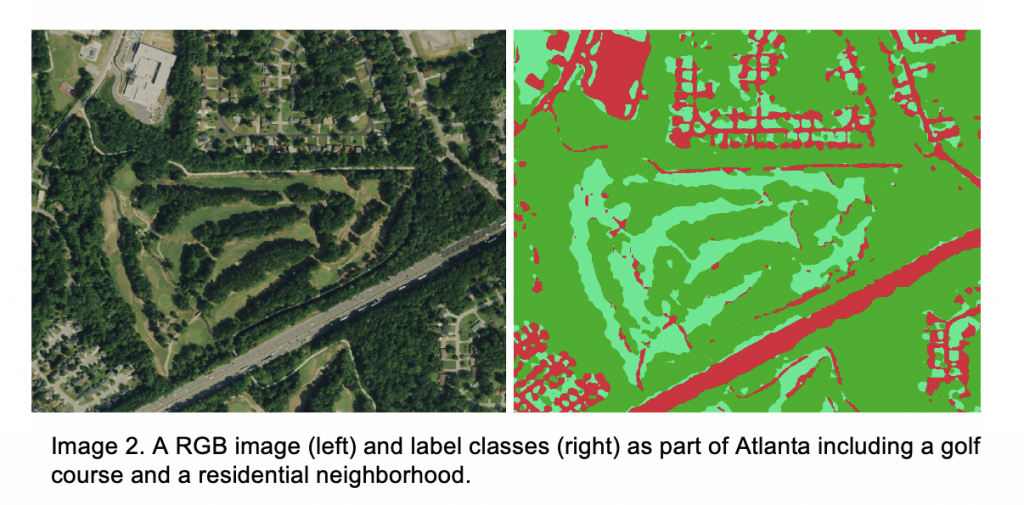 Sports Field Object Recognition and Count Estimate
A second goal aside from area estimates is object detection. That is, computer assisted object recognition identifying such objects in imagery as golf and sports fields. This model could be run across the USA and identify and locate sports fields, automatically creating a database. Using a near infrared band artificial turf can be distinguished from grass.