Search our inventory
Images: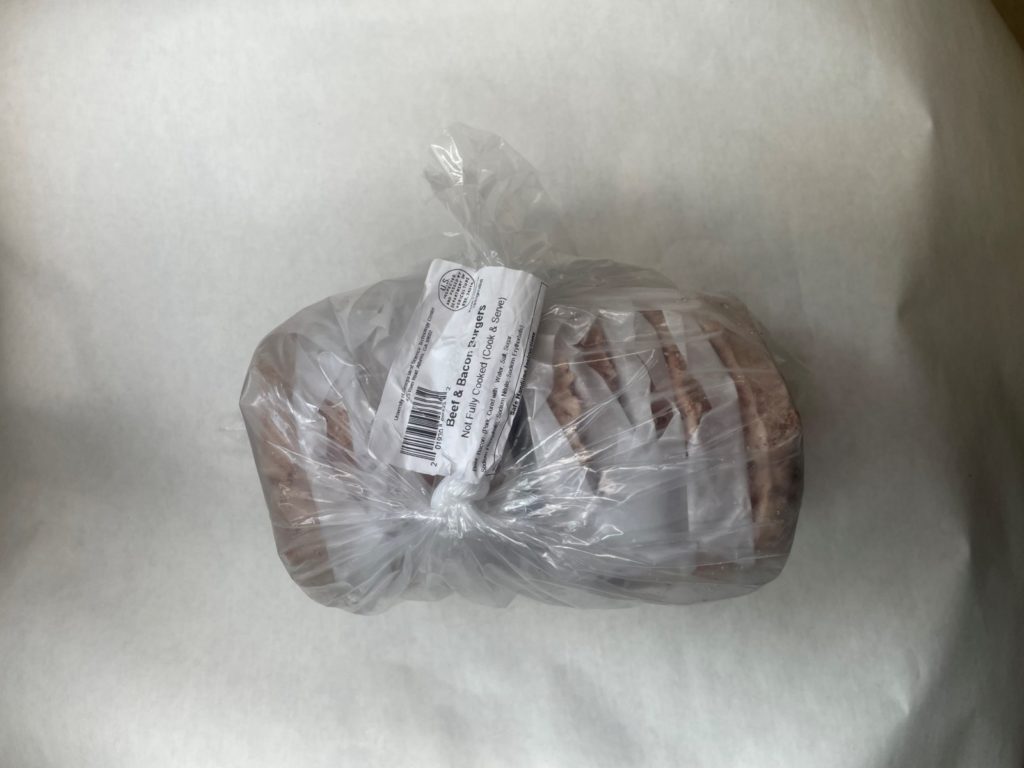 Name:
Beef & Bacon Patties
Description:
Our Beef & Bacon Patties are made from the ends and pieces of our famous bacon and extra-lean ground beef to produce an 80% lean/20% fat patty with rich bacon and beef flavors. Our patties are packaged in sleeves of 10 patties that weigh roughly 1/3lbs a piece. The bacon is cured with Water, Salt, Sugar, Sodium Phosphate, Sodium Nitrite, and Sodium Erythorbate. Not Fully Cooked (Cook & Serve).
*Prices are shown per pound (lb). Inventory is subject to change.