Full Time
Compensation:40,000-55,000 annually based on experience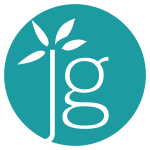 Website James Greenhouses Inc.
Custom Grown to a Higher Standard
The Shipping and Logistics Manager is responsible for overseeing the day-to-day operations related to shipping and receiving. This individual will manage multiple teams to ensure the timely and accurate fulfillment of customer orders. If you are an organized, detail-oriented professional who enjoys managing complex operations in a fast-paced environment, this is the role could be for you.
Job Duties
– Managing Order Pulling, Packaging, and Driver Teams**: Lead and coordinate activities related to pulling, packing, and shipping customer orders across North America.
– Interfacing with Shipping Providers**: Serve as the main point of contact for UPS, FedEx, and LTL shippers. Negotiate rates, handle disputes, and track shipments to ensure timely deliveries.
– Shipping Materials Ordering**: Monitor and order shipping materials, including boxes and packing materials, to maintain adequate stock levels.
– Managing CDL Driver and Federal Compliance Requirements**: Ensure that all CDL drivers comply with company, federal, and state regulations. This includes maintaining accurate logs, scheduling vehicle maintenance, and ensuring proper training.
Job Qualifications
– Some Experience in Shipping, Logistics, Supply Chain Management, or related field preferred
– Strong interpersonal and communication skills
– Proficient in MS Office Suite and any relevant shipping software
– Understanding of CDL driver and federal compliance regulations
– Ability to manage multiple tasks and prioritize effectively
– Self-starter with strong problem-solving skills
Benefits
– Competitive salary and bonus opportunities
– Health, dental insurance
– Paid time off and holidays
– Opportunity for growth and advancement within the company